List of TURKISH DRAMAS in Urdu, Latest & Top Dramas
Watching Pakistani Drama with almost similar stories sometimes makes you feel a bit bored. You want a change, right? Then you must watch the Turkish Drama in Urdu. List of top Turkish dramas in Urdu. Turkish Dramas have a different charm in them which attracts all of us. Beautiful Turkish people and beautiful Turkish areas are just a treat for the eyes to watch. Turkish Series are popular in Pakistan since the Pakistani Drama channel started to dub Turkish drama in Hindi/Urdu.
Best Turkish Dramas in Urdu
Here we have a list of the Latest Turkish drama in Urdu you must watch!
Zalim Istanbul
Zalim Istanbul is a family drama aired on Urdu 1 with Urdu/Hindi dubbing.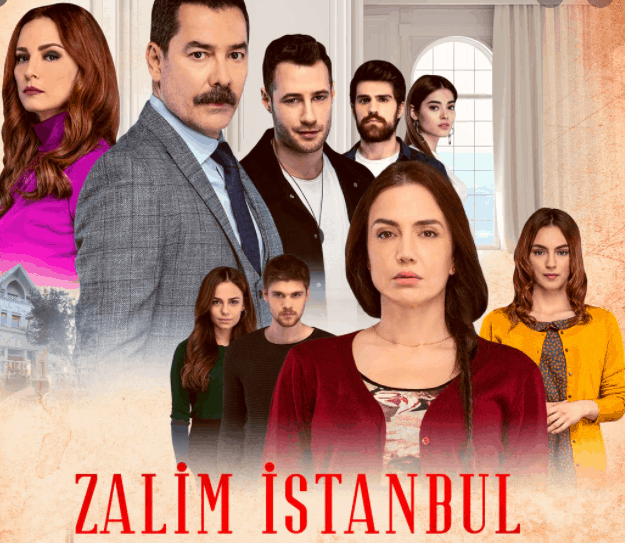 Herjai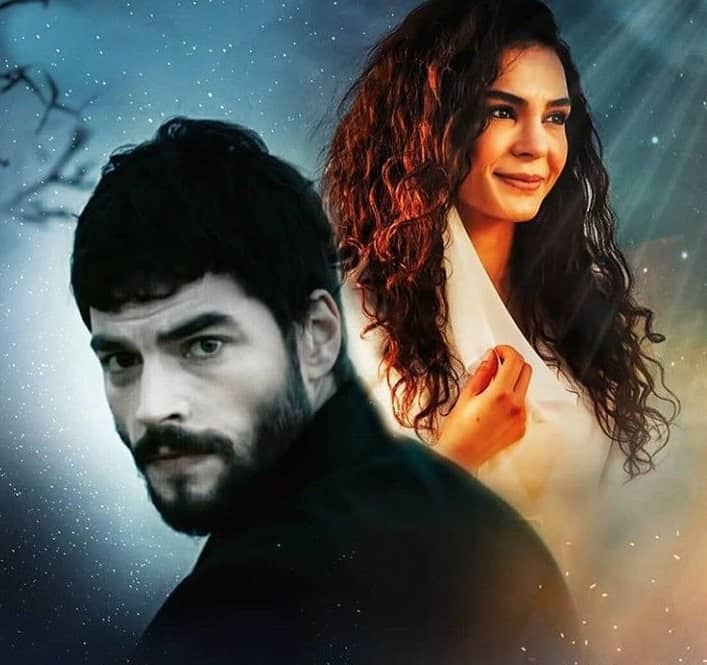 1. Shajar-e-Mamnu
Shajar-e-Mamnu is one of the latest Turkish Drama available in Urdu Dubbing. It's a very interesting drama with a very different story. It's about two sisters who are completely different. One sister Zainab is sweat, simple and honest. While the other one Yildiz is a bit greedy. Wrong decisions made by Yildiz affect Zainab's life as well.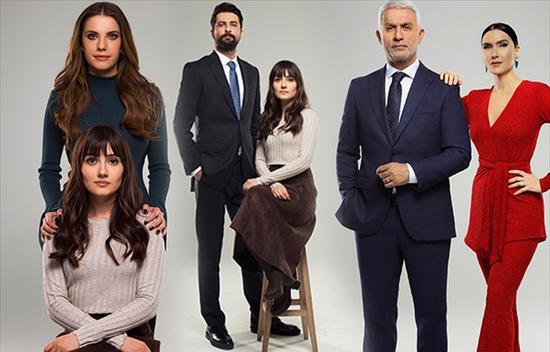 2. Ek Haseen Inteqam
Ek Haseen Inteqam is a romantic Turkish drama dubbed in Urdu featuring gorgeous Leyla Lydia as Maheen and Furqan Andic as shahaan in the lead cast. It is a very interesting drama, an amazing combination of romance and comedy.
3. Day Dreamer
DayDreamer is a romantic comedy Turkish drama dubbed in Urdu/Hindi. Drama Story is full of fun and entertainment.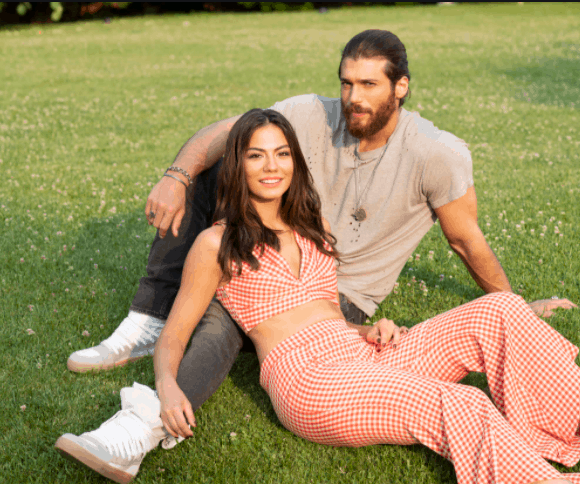 4. Dil Ki Dharkan
Dil Ki Dharkan is a romantic Turkish drama with an outstanding story and cast. The story revolves around the life of two people with broken hearts.
5. Jeenay Ki Wajah
Jeenay Ki Wajah is a Turkish Drama featuring famous Turkish actress Esra Bilgic Aka Halima Sultan in lead cast. After the fame of drama serial Ertugrul Ghazi, another drama serial of Esra Bilgic Jeenay Ki Wajah is also dubbed in Urdu. This drama is about a girl (Esra Bilgic) who loses her husband and kid in an incident but she always feels her kid is alive. Her kid lives very close to her but it takes a lot of many to know the truth.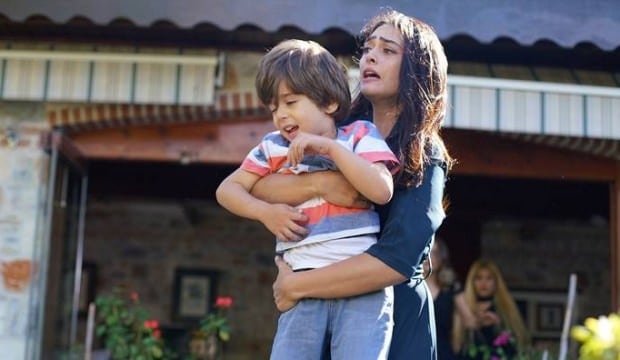 6. Dil Ne Kaha
Dil Ne Kaha is a Turkish drama with a different story and cast. Drama is full of suspense, romance, and emotions.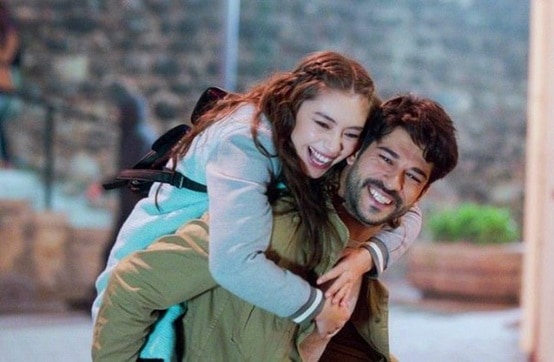 7. Yunus Emre
Yunus Emre is a Turkish drama about a famous Turkish poet Yunus. The story of this drama is based on the spiritual journey of poet Yunus Emre. It's being broadcast on PTV.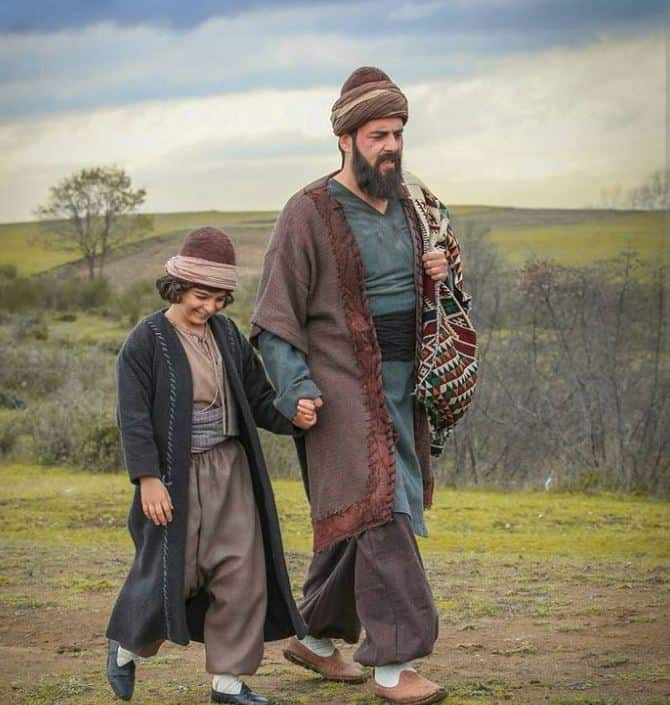 8. Tera Mera Pyar
Tera Mera Pyar is an amazing Turkish Drama in Urdu Dubbing. The lead cast of the drama Tera Mera Pyar includes Burcu Ozberk as Ayesha and Caglar Ertugrul as Kareem. It is an amazing love story with some interesting twists.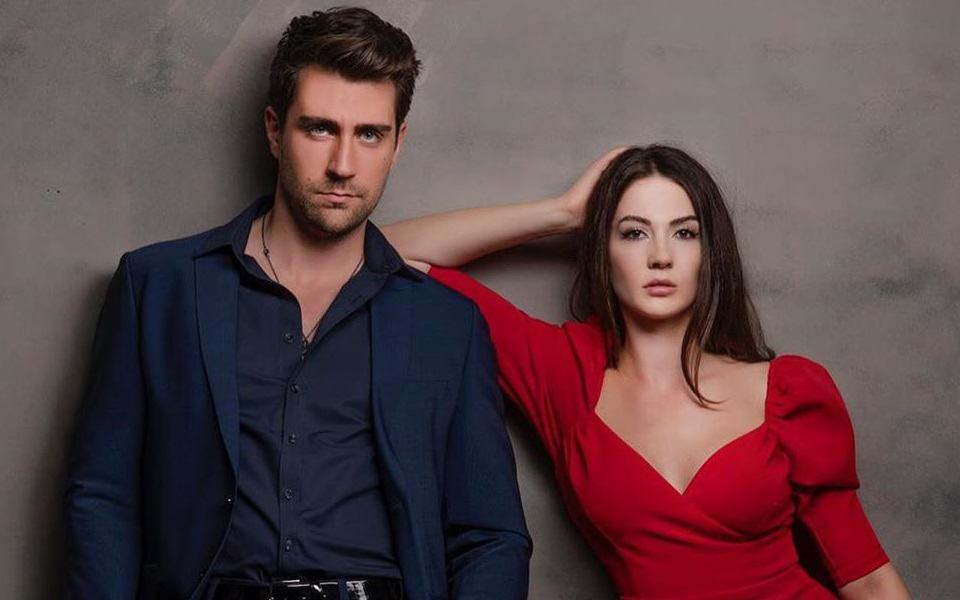 9. Chotay Ustaad
Chotay Ustaad is a very interesting Comedy Turkish Drama with a very different story. Birce Akaly as Sinem and Sarp Levendoglu as Ali. Emir Berke is playing the role of 'Mehmet Jan', son of Sinem and Ali, who is very naughty.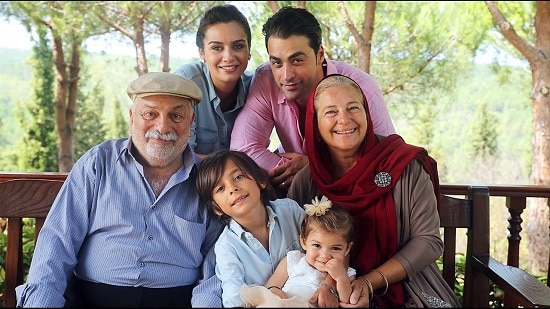 10. Ishq
Ishq is a Love triangle Turkish drama dubbed in the Urdu Language. The cast of Turkish Drama Ishq includes stunning Hazel Kaya as Azra, Asli Tandogan as Shabnum, and Hakan Kurtas as Kareem.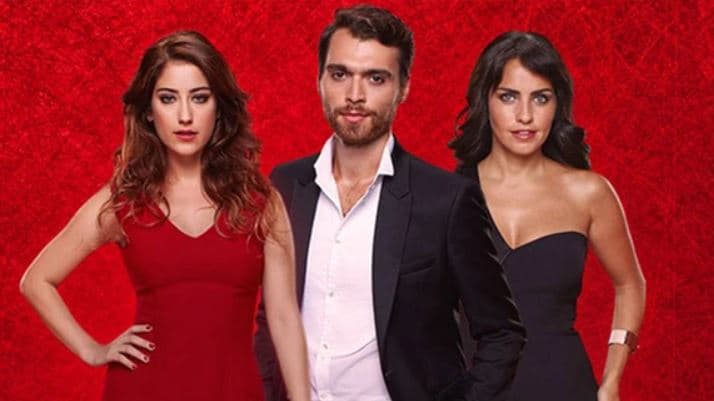 11. Hamari Kahani
Hamari Kahani is another interesting latest Turkish Drama in Urdu casting popular actor and actress in the lead role. Hazal kaya is the lead actress of Hamari Kahani. Many of you Know Hazal Kaya as Fariha from Urdu Dubbed Turkish Drama Fariha. Burak Deniz is the lead actor in Hamari Kahani. Burak Deniz also played the role of Murat in Payar Lafzon me Kaha another interesting Turkish Series.
Hamari Kahani is the story of a girl Naina (Hazal Kaya) struggling to survive with his 6 siblings. She is the eldest one. Her father is alcohol addicted. Basit (Burak Deniz) a mysterious guy enters Naina's life.
Read MORE: Hamari Kahani Turkish Drama Complete Cast
12. Nazli
Nazli is one of the latest Turkish Drama Dubbed in Urdu which you can watch on Urdu 1 on TV or on their YouTube channel. It is very popular in Pakistan because in this drama Lead role actress is Seren Sirince the one who played the role of Ayesha Gul in the Urdu Dubbed Turkish serial Ayesha Gul.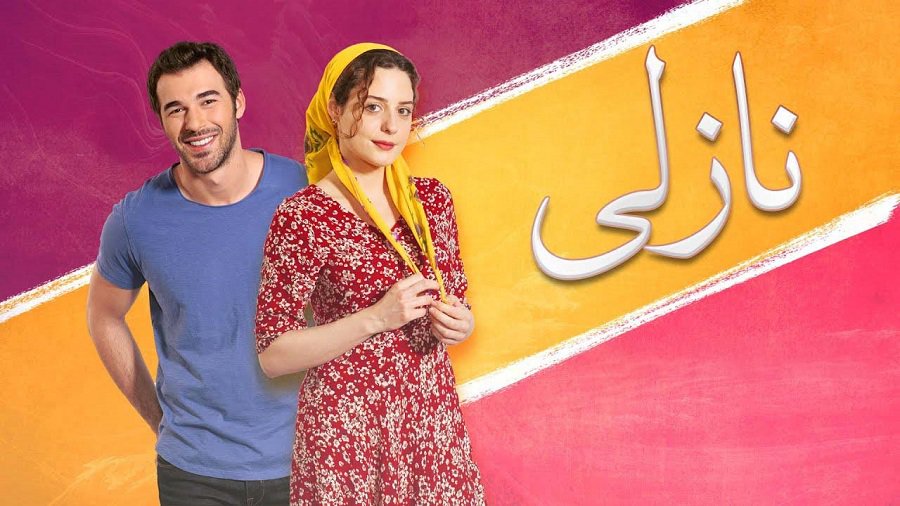 Ayesha Gul was a very popular series. It was a combination of Romance and Comedy and the character Ayesha Gul played by Seren Sirince was very charming, funny, and cute. Yusuf Çim played lead actor role in Nazli as Ozan.
Nazli is Romantic Serial but with some curious Turing points that you'd love to watch. Ozan (Yusuf Cim) is a very careless boy who never understands his responsibilities. Due to this his father send him to a village where he meets Nazli (Seren Sirince). Ozan fell in love with Nazli at first sight. Then they get married, after a few, Ozan leaves Nazli and returns to Izmir. Then the main twist of the story lies in how Nazli reaches Izmir and finds Ozan.
13. Emergency Pyar
Emergency Pyar is a romantic drama based on the love story of two doctors. It's a story of a jolly, cute, and emotional doctor Naina (Duygu Yetis) who works as an assistant to doctor Sinan (Serhat Teoman).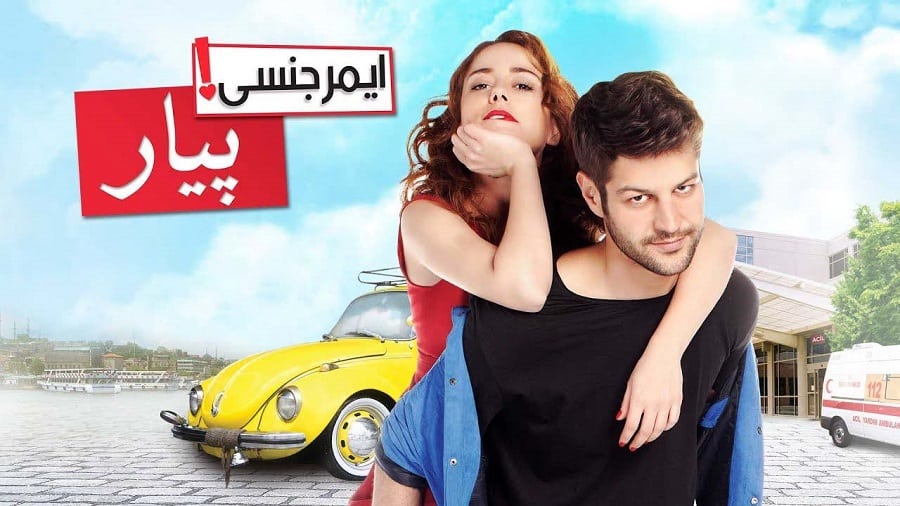 It's a cute love story of two doctors who are busy saving people's lives in the hospital and then slowly fall in love.
14. Sunehri Titliyan
Sunehri Titliyan is based on the story of three sisters and their beautiful mother. Nazli, Pari, and Selin are three sisters. Nazli and Selin are twin sisters and Pari is their youngest sister. Hande Ercel aka Hayat from 'Pyar Lafzon me Kaha' played the role of Selin. Ali (Tolga Sarıtaş) and Savas (Berk Atan) played lead actor role in drama opposite to Selin and Nazli.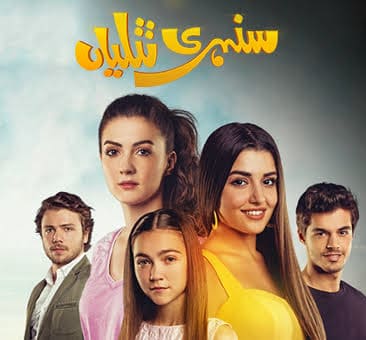 Sunehri Titliyan is full of curiosity and many unexpected Turing points with a touch of romance in it.
Read More: Sajal Ali Drama List with Incredible Acting Skills
15. Alif
Alif is the story of a young girl Elif whose dream is to become a doctor and she loves to wear hijab and Turkish universities don't allow the students to wear hijab.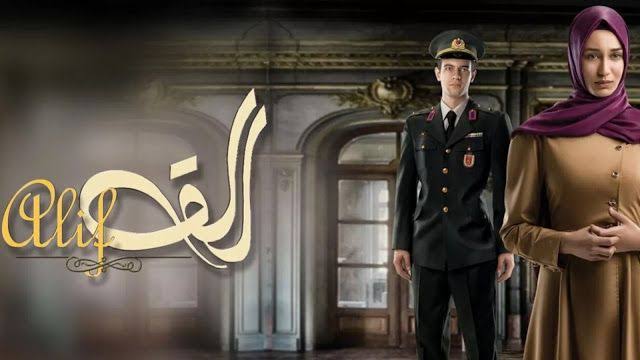 Elif meets a boy Deniz who is a soldier and Deniz fell in love with Elif. Elif faces many difficulties but continues her struggle and at last, she gets all she deserves.
16. Pyar Lafzon me Kaha
Pyar Lafzon me Kaha is a romantic drama and the lead actor is everyone's favorite Burak Deniz played the role of Murat. Hande Ercel played the role of the lead actress as Hayat. Hayat gets a job as secretary of Murat and this is where their love story starts.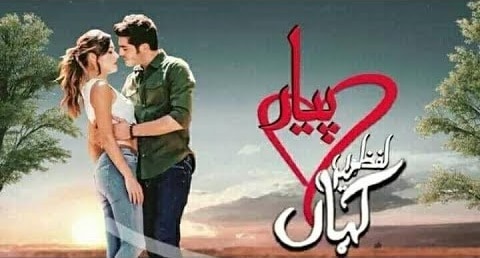 The chemistry between Burak Deniz and Hande Ercel is just awesome. Burak Deniz (Murat) is looking very dashing in the role of Owner of a multinational company. Hande Ercel (Hayat) is also looking very gorgeous.
17. Mein Ayesha Gul
Mein Ayesha Gul is a charming comedy and romantic love story. Seren Sirince is the lead actress, she is playing the role of Ayesha Gul. Ayesha Gul is a jolly and innocent character. Berk Oktay played the male lead role in this series.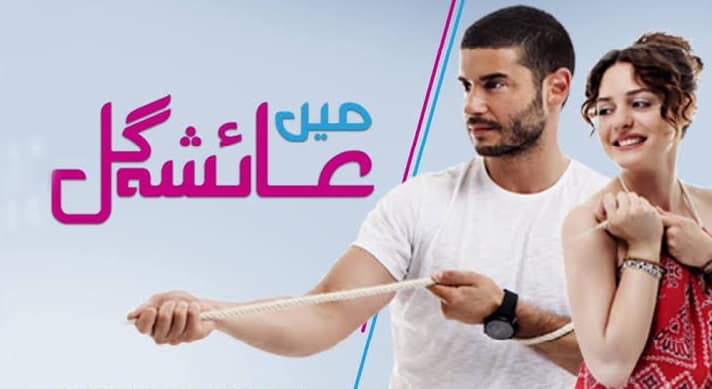 Can (Berk Oktay) is a famous model and actor who meets a simple girl Ayesha Gul when Ayesha Gul's friend sells her house to Can. Ayesha Gul's character is a full-time jolly and comedy character but very innocent and cute as well.
Read MORE: Hazal Kaya Turkish Actress Complete Biography
18. Cennet
Cennet is an emotional and romantic Turkish drama series. Berk Atan and Almila Ada are the main lead of the series. Almila Ada is an intelligent active girl who works in a firm where she meets Berk Atan.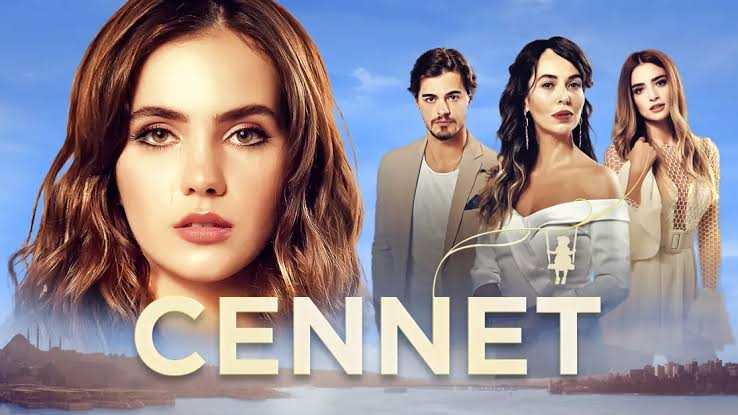 Her mother left her when she was young. Her mother is the owner of the company she works and when her mother knows about that then a twist begins which you would love to watch.
Here is a list of some best Turkish dramas in Urdu that you would love to watch if you missed any of them!
1. Fariha
2. Ek haseena Ek Deewanan
3. Kala Paisa Pyar
4. Mera Aashiyana season 1
5. Mera Aashiyana Season 2
6. Maral
7. Noor
8. Kosum Sultan
9. Mera Sultan
10. Ertugrul Ghazi
11. Aakhri Alvida
12. Kuzey Guney
13. Minahil aur Khalil
14. Fatima Gul
15. Ishq-e-Mamnoon
16. Armaan
17. Fareeb – Ek Haseen Dhoka
18. Mujhe Abhee Umeed Hai
So, this is the list of Turkish dramas in Urdu that you can definitely enjoy if you love Beautiful Turkish places and attractive Turkish people.