Ishq Turkish Drama Cast Real Name and Story
Ishq (Love) is Romantics Turkish drama dubbed in Urdu. The Turkish name of the drama Ishq is "ASK". Ishq is a very interesting drama with an amazing storyline and brilliant cast. Let's dig in to know about Turkish drama Ishq complete cast real name and story.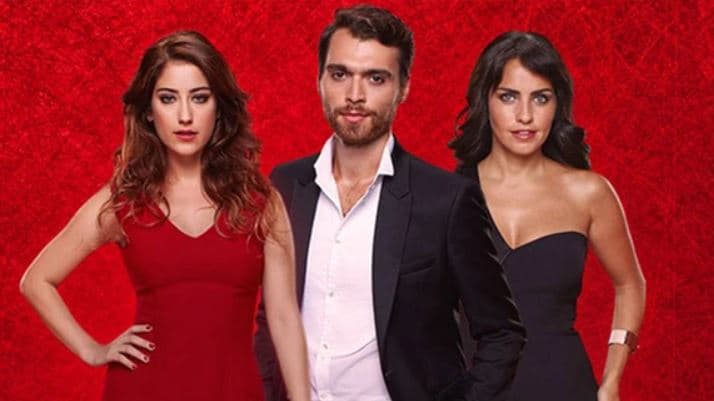 Turkish Drama Ishq (Love) Cast Real Name
Hazal Kaya (Azra)
Hakan Kurtas (Karem)
Asli Tandogan (Shabnum)
Nebahat Cehre (Shabnum's mother)
Kaan Urgancioglue (Jan)
Tugay Mercam (Orhan)
Elit Iscan (Semira)
Osman Akce (Hasan)
Gunes Emir (Melis)
Gokay Muftuoglu (Firat)
Kenan Ece (Hakan)
Director
Turkish Drama Ishq has been directed by Omur Atay.
Writer
Drama Ishq has been written by Evren Sit and Serdar Soydan.
Turkish Drama Ishq (Love) Story
The story of Turkish Drama Ishq revolves around the Azra (Hazal Kaya), Karem, and Shabnum. It's a kind of love triangle. Azra and Karem love each other and want to marry. Shabnum is a very rich girl, her mom is a businesswoman and her father died many years ago. Azra is Shabnum's tennis teacher.
Read More: Tera Mera Pyar Turkish Drama Cast Name and Story
One day Shabnum meets Kareem and she falls in love with him at first sight. Kareem works as a swimming teacher where Azra works. Shabnum does not know about Karem and Azra's relationship. Azra does not like Shabnum's attraction to Karem. But Karem assures her he loves her only.
One day Azra came to know that Shabnum is a cancer patient and she'll die very soon. Karem faces a financial crisis after his father's suicide. Shabnum loves Karem and Azra asks Karem to marry Shabnum to face his financial crisis and for Shabnum's happiness.
Azra pushes Karem towards Shabnum but then she starts to get jealous of their relationship. Drama Ishq is an interesting love triangle.