Yusuf Gokhan Atalay Biography, Age, Education, Wife, Dramas
Yusuf Gokhan Atalay is a famous Turkish actor who performed the lead role in the Turkish drama Yunus Emre (Rah-e-Ishq). He is an amazing actor and he has appeared in many movies and TV Series. Yusuf Gokhan Atalay played the role of Atabey Sahahbettin in the famous drama serial Dirilis Ertugrul (Ertugrul Ghazi). Let's dig in to know the complete biography of Turkish actor Yusuf Gokhan Atalay.
Yusuf Gokhan Atalay Biography
Age
Yusuf Gokhan Atalay was born on 23rd May 1974 in Ankara and his age is 46 years now (2020).
Education
Gokhan Atalay graduated from Konya Selcuk University State Conservatory.
Gokhan Atalay Wife and Kids
Yusuf Gokhan Atalay got married in 2014. He is blessed with a son. Here are some beautiful pics of Yusuf Gokhan Atalay's wife and son.
Showbiz Career
Yusuf Gokhan Atalay started his showbiz career in 2003 with the TV Series Kampusistan. Before starting acting in dramas and movies, he worked in theater. He worked in Theater plays from 1998 to 2003. After his drama Kampusistan, he appeared in many TV dramas and movies.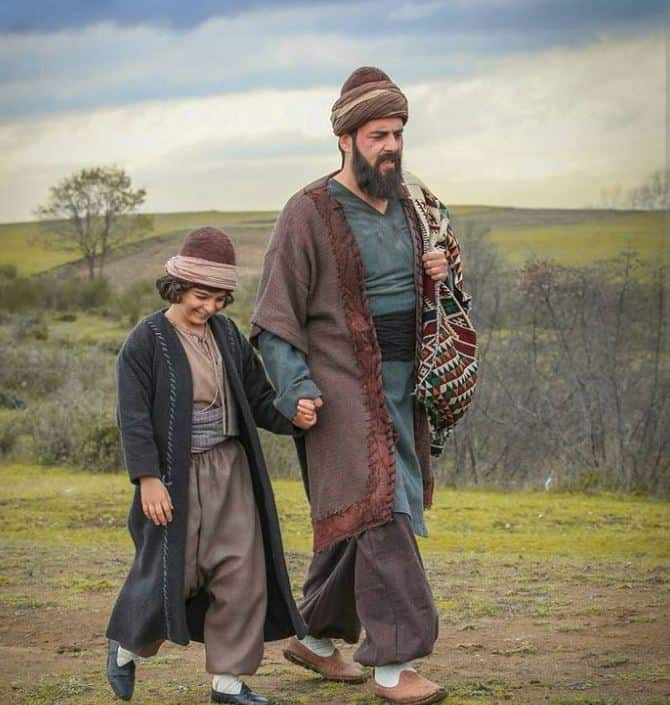 Yusuf Gokhan Atalay appeared in many famous Turkish TV series. One of his most famous Turkish Tv series is Yunus Emre, he played the role of Yunus Emre in the series. His acting skill was super and fans have just loved the way he played that amazing character from history. His series Yunus Emre was broadcasted in different languages. Yusuf Gokhan Atalay's series Yunus Emre was dubbed in English with the title, "The Journey of Love" and in Urdu as "Rah e Ishq".
Read More: Rah e Ishq Turkish Drama Cast Real Name – History – Story
Tozkoparan is his latest Turkish series after Yunus Emre. It's also an amazing TV series. There are three seasons of Tozkoparan until now.
Yusuf Gokhan Atalay Dramas
Here is the complete list of dramas of Yusuf Gokhan Atalay:
Kampusistan
Command Commander
Postponed Lives
Wounded Hearts
Extended Family
The Tulip Era
Son
Alev Alev
Desperate Housewives season 2
Never Give Up
Waiting for the Sun
Dirilis Erturgul (Ertugurl Ghazi)
Yunus Emre (Rah e Ishq)
Tozkoparan
Social Media Handle
Instagram: yusufgokhanatalay
All Information provided in this article is intended for Information Purpose only. To Update or Add any Information, please contact us via Email.