Rah e Ishq Turkish Drama History and Story
Rah e Ishq is famous Turkish drama series dubbed in the Urdu Language. This drama is about the life of one of the most famous Turkish poet Yunus Emre. Let's dig in to know about the complete story of the Turkish drama Rah e Ishq and its real History.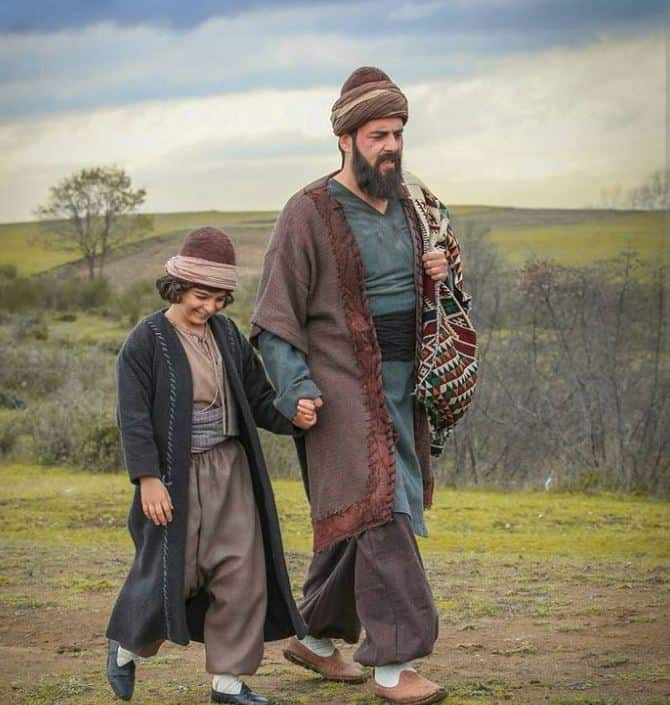 Rah e Ishq Turkish Drama Story
The story of the drama serial Rah-e-Ishq revolved around the journey of Yunus Emre becoming a Sufi and poet from a Proud and egoistic Qazi. It takes him many years in becoming such a great poet under the training of Tapduk Emre. Turkish actor Yusuf Gokhan Atalay has played the role of Yunus Emre in the series.
The drama begins with the appointment of Yunus Emre as Qazi of Shariya (Judge) in the Nallihan. At that time, Anatolia was under attack by the Mongols. Mongols capture many areas and were heading to conquer complete Turkey. Yunus Emre reaches Nallihan and starts working as Qazi. On his way to Nallihan, he meets an old man who does not exactly know who he is.
In Nallihan, Yunus works as Qazi and announces to make every decision according to Sheriya (Laws made by Allah). He goes to arrest a man he saw murdering someone on his way to Nallihan at Tapduk's dargah. He gets amazed by knowing the man he met on his way to Nallihan is Tapduk Emre. Then during his stay in Nallihan as Qazi, he visits Dapduk Emre many times.
Read More: Rah e Ishq Turkish Drama Cast Real Name and Story
Yunus Emre learns many new lessons about life, love, and connection to Allah Yunus Emre. Gradually, he becomes a poet and Sufi. The drama story covers the major aspects of poet Yusuf Emre's life.
Rah e Ishq Turkish Drama Real History
Real History of Turkish Drama Rah e Ishq is also a bit similar to the story of drama. Yunus Emre was one of the greatest Turkish poets and Sufi. He has a great influence on Turkish literature.
Yunus Emre's Poetry is in simple Turkish language and quite easy to understand. Typically Ottoman poetry is in Arabic and Persian which makes it a bit difficult to understand.
After the resolution passed in 1991, Yunus Emre Day is celebrated every year in May in Turkey. Yunus Emre's poetry gives us a lesson about spending life and developing a strong connection with Allah Almighty.