Waada Turkish Drama Cast Name – Soz Story
Waada is a famous Turkish drama, which is dubbed in Hindi and Urdu in 2023. This drama was aired in Turkey with the title "Soz" in 2017. There are a total of three seasons of the Turkish series Soz. The drama shows the story of a brave military officer. The Waada drama is directed by Yağız Alp Akaydın. Let's look at more information about the Turkish drama Waada full cast real name.
Drama Details
Genres: Thrill, Action
Country: Turkey
Language: Turkish, Hindi, Urdu
Duration: 40 Mints
Total Episodes: 84
Where to Watch
You can watch the Turkish drama Waada on Youtube in Hindi and Urdu dubbing.
Waada Turkish Drama Cast
Tolga Saritas as Yousaf Karasu – 32 years old
Meric Aral as Eylem Mercier – 34 years old
Ilayada Ildir as Nazli Korkmaz
Nihat Altinkaya as Erdem Altinkaya
Aytac Sasmaz as Feyzullah
Dogukan Polat as Mansoor Yuksel
Eren Vurdem as Ates Acar
Burak Sevinc as Fethi Kulaksiz
Yagmur Un as Su Akkaya
Aybuke Pausta as Bahar Kutlu
Mustafa Yigiran as Ali Haydar Bozdag
Serhat Mustafa as Colak
Mehmet Ozgur as Agha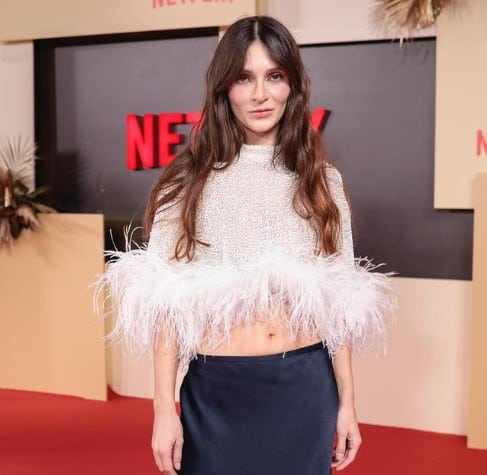 Release Date
The Soz drama was released in Turkey in 2017-2019.
Read MORE: The Promise Turkish Drama Cast Name
Waada Turkish Drama Story
The drama story of Waada revolves around the life of a young soldier named Yousaf. He lives in Istanbul, where a terrorist operation started. Yousaf's finance name is Eylem, She is kidnap by some terrorists and Yousaf faces many problems to protect her. Later on, Yousaf becomes a commander of a group to catch the terrorist in Turkey. The drama is full of action, thrill, suspense, and emotions.