The Promise Turkish Drama Cast Name – Yemen Story
The Promise is a romantic Turkish drama dubbed in Hindi and Urdu in 2023. This series was released in the Turkish language in 2019 with the Turkish title "Yemen". There are a total of four seasons of the drama "The Promise". The lead cast of the Turkish drama "The Promise" consists of Ozge Yagiz and Gokberk Demici.
Drama Details
Genres: Romance, Drama
Country: Turkey
No of Seasons: 4
Language: Turkish
Duration: 50-60 mints
Total Episodes: 503
Turkish Title
The Turkish Title of the Turkish drama "The Promise" is Yemin.
Release Date
The release date of the first episode of the Turkish drama "The Promise" is 18th February 2019.
Where to Watch The Promise
This Turkish series is available on YouTube in Hindi and Urdu dubbing.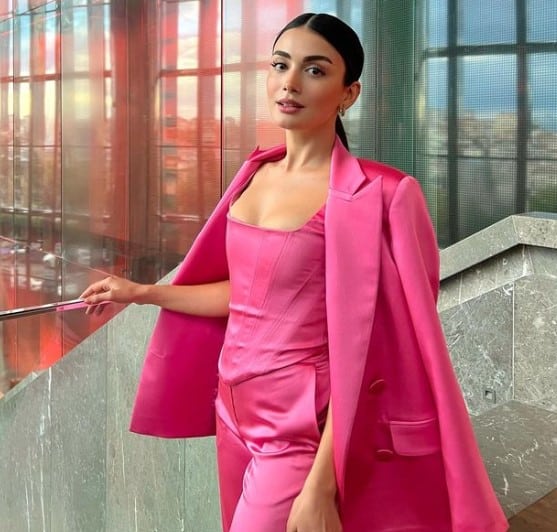 The Promise Turkish Drama Cast
Ozge Yagiz as Rehan Tarhun – 25 years old
Gokberk Demirci as Emir Tarhun – 33 years old
Can Verel as Kemal
Sila Turkoglu as Suna
Berant Muftuler as Hikmet Tarhun
Gul Arcan as Cavidan Tarhan
Cansu Tuman as Feride Tarhun
Yagmur Sahbazova as Narin Tarhun
Esra Demirci Coban as Melike
Cansin Mina as Masal Tarhun
Baris Gurses as Safeer
Ali Dereli as Zafar
Tugce Ersoy as Suheyla
Mustafa Simsek as Talaz
Derya Kurtulus as Sehriye
The Promise Drama Story
The drama story revolves around the life of a wealthy family Tarhun lives in Istanbul. The head of the family's name is "Hikmat", and he is diagnosed with a dangerous disease. Gul Arcen is his wife, who is a selfish and greedy lady. She wants to become the owner of his husband's all property.
Hikmat's brother name is Kemal, who is a lawyer by profession and his son's name is Emir. Emir is a careless boy, who always wastes his time in fun. Rehan is Hikmat's nephew and he arranged the marriage of his son Emir and Rehan. They get married and their life takes a new turn.