Mayi Ri Drama Cast & Story – Mai Ri Serial Timing
Mayi Ri is a 2023 Pakistani drama serial aired on Ary Digital. Drama Mai Ri was broadcasted on 2nd August 2023. Ary Digital is known for producing long family dramas with the best stories and actors. The viewers will see the rising stars of the Pakistan drama industry. Let's take a look at the Mayi Ri drama cast name, story, writer, timing & day.
Drama Details
Genres: Family, Drama
Country: Pakistan
Director: Meesam Naqvi
Producer: Big Bang Entertainment
Channel: Ary Digital
Language: Urdu
Duration: 40 Mints
Total Episodes: TBA
Release Date
Aina Asif's drama Mayi Ri aired on 2nd August 2023 on ARY Digital.
Day & Timings
The Pakistani drama Mayi Ri will be aired daily at 7:00 pm.
Where to Watch Drama Mayi Ri
You can watch the drama Mayi Ri daily on the Pakistani channel Mayi Ri.
Mayi Ri Drama Cast
Aina Asif (Annie) – 14 years old
Samar Abbas Jafri (Fakhir) – 20 years old
Nauman Ijaz (Zaheer)
Maya Khan (Ayesha)
Maria Wasti (Samina)
Rimha Ahmed (Amna)
Masood Bukhari (Hamza)
Nain Sukh (Aiman)
Muhammad Hassaan (Kasim)
Hiba Ali Khan (Raheela)
Faham Usman (Jamshed)
Bisma Babur (Aliya)
Hania Ahmed (Annie's Sister)
Amna Malick (Saiqa)
Aresha Akbar (Kiran)
Sajida Syed
Diya Mughal (Fehmi)
Saad Faridi (Habib)
Paras Masroor (Faraz)
Usman Mazhar
Read MORE: Mayi Ri's Cast Actors Details with Pics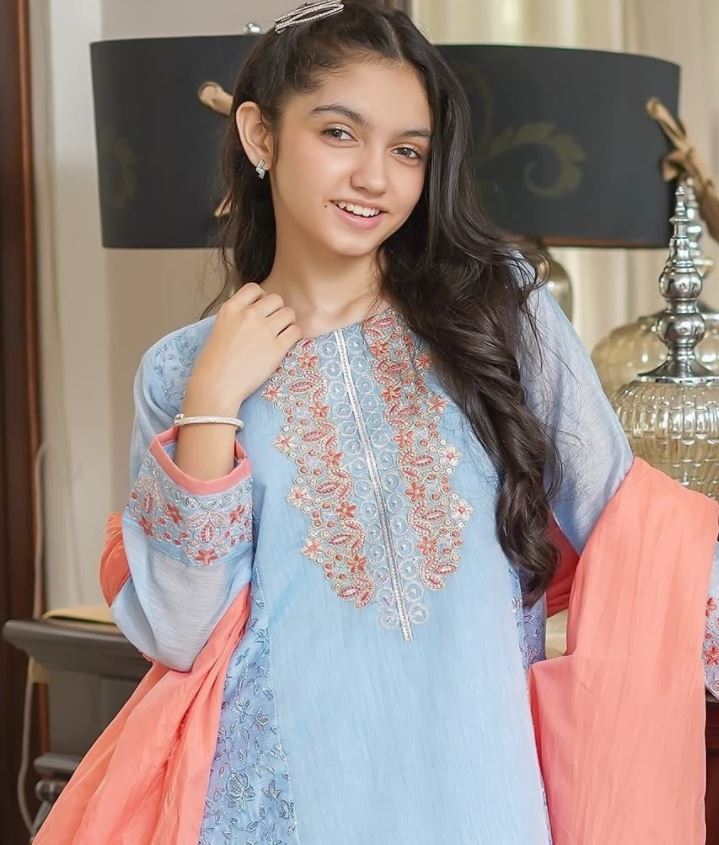 Read MORE: Complete Biodata of Actress AINA ASIF
Writer Name
Sana Fahad is writer of 2023 dram Mayi Ri. Her previous famous drama was "Koi Nahi Apna".
Mayi Ri Drama Story
The story of the drama Mayi Ri revolves around the life of a young girl named Ainee. She got married at a young age due to her family pressure. She faces many problems in her academic and personal life due to weddings. The drama highlights the real problems associated with child marriage in our society.
The drama lead roles are performed by Aina Asif and Samar Jafri. Aina Asif's character's name is Ainee. Her recent famous drama was "Baby Baji" with Fazal Hussain and Junaid Jamshed Niazi.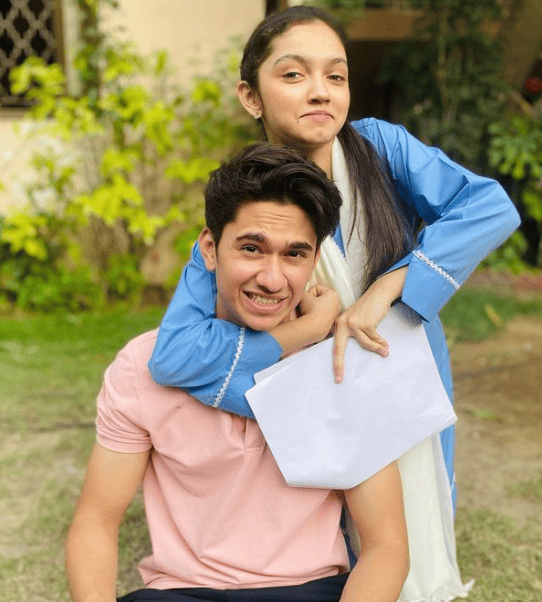 Read MORE: Interesting Facts About Actor SAMAR ABBAS
FAQs About Mayi Ri
Who performed the lead role in the drama Mayi Ri?
Pakistani actress Aina Asif performed the lead role in Mayi Ri.
What is the storyline of Mayi Ri?
2023 dram Mayi Ri's story shows the problems associated with child marriage.
What is the day and timing of the Pakistani Drama Mai Ri?
The 2023 long drama Mayi Ri is aired daily at 7:00 pm.
Pakistani drama Mayi Ri lead male actor name?
The young and talented Samar Abbas Jaffari performed the lead role in Mai Ri.
Who is Amna in the Pakistani drama Mayi Ri?
In Mayi Ri, Rimha Ahmed is performing the role of Amna.
Who is the younger sister of Aina Asif in Mayi Ri?
Young actress Hania Ahmed is performing the character younger sister (of Aina Asif.
Aina Asif's Mother real name in the drama Mayi Ri?
Pakistani actress Maya Khan performed the role of Aina Asif's mother.