Payitaht Sultan Abdulhamid Season 1 Cast Real Name & Story
Payitaht Sultan Abdulhamid is an Urdu Dubbed Turkish drama based on the real-life story of the Turkish Sultan. It is one of the most famous Turkish dramas based on the historical story. Here we have Urdu Dubbed the Turkish drama Payitaht Sultan Abdulhamid season 1 cast real name, pictures, and story.
Payitaht Sultan Abdulhamid Season 1 Cast Real Name
Here is the list of Payitaht Sultan Abdulhamid cast real name:
Bulent Inal as Sultan Abdulhamid
Ozlem Conker as Bidar Sultan
Can Sipahi as Shehzada Abdul Qadir
Elena Viunova as Sara Hedaya
Ezgi Eyuboglu as Ahsen (Melikay)
Volkan Keskin as Murad Affandi
Gozde Kaya as Khadija Sultan
Eren Hacisalihoglu as Kamal uddin Pasha
Elif Ozkul as Fehime Sultan
Duygu Gurcan as Naime Sultan
Cemre Baysel as Firozay
Akin Akinozu as Omer
Selen Ozturk as Seniha Sultan
Kaan Turgut as Shahzada Sabahaddin
Hakan Boyav as Mahmud Pasha
Saygin Soysal as Theodor Herzl
Writer
Drama Serial Payitaht Sultan Abdulhamid is written by Osman Bodur Ugur Ozunok.
Director
Emre Konuk and Serdar Akar has directed the drama serial Payitaht Sultan Abdulhamid.
Payitaht Sultan Abdulhamid Season 1 Story
The story of the Turkish drama Payitaht Sultan Abdulhamid revolves around Turkish Sultan Abudlhamid, who was a brave and intelligent leader. The story starts with the project of the construction of the Hijaz Railway.
Sultan's sister Seniha Sultan's husband Mahmud Pasha and his son work in alliance with the British and Jews. Theodor Herzl and Sara Hedaya work in association to kill Sultan Abdulhamid. Their actual plans are the creation of Jew state, Israel.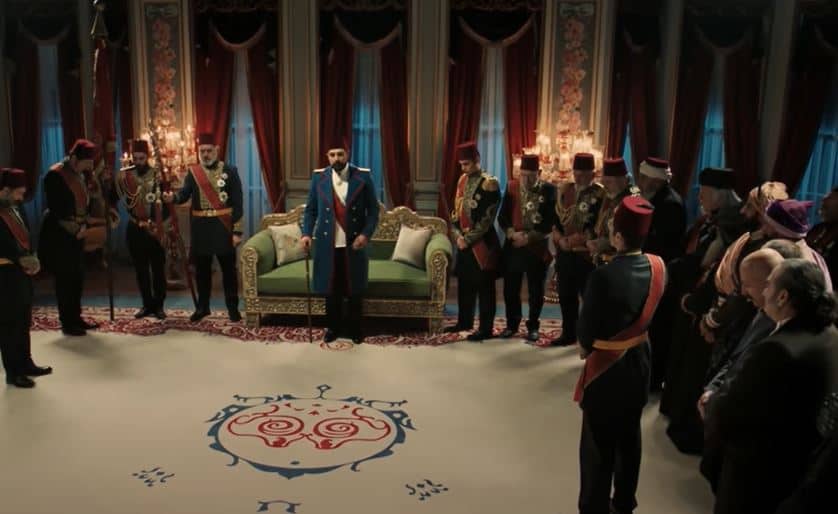 Sultan's nieces Khadija and Fehime come to places. Khadija falls in love with Kamal Uddin Pasha. But Sultan's daughter Naimay also loves Kamal. Khadija passes the love letter Kamal wrote for her to Naimay and she thinks Kamal loves her. Later on, Khajida could not stop loving Kamal.
Read More: Turkish Drama Kurulus Osman Cast Name & Details
Sultan Abdulhamid's son Abdul Qadir is manipulated by his cousin Sabauddin and Mahmud Pasha. He is used by them to deceive Sultan and get benefits for the British and Jews.
It is a very interesting drama serial based on historical facts and figures. Its story is about the Turkish Sultan who fought against all powers of the world to save his country and especially Muslims.