Kurulus Osman Cast Real Name & Pics
Kurulus Osman is a Turkish drama based on the life of Osman, founder of the Ottoman Empire. The drama series Kurulus Osman is dubbed in Urdu language and premiered on Geo Entertainment. Let's dig in for the Real name of the complete cast of the Turkish drama Kurulus Osman.
Kurulus Osman Cast Real Name
Burak Ozcivit as Osman
Burak Ozcivit played the lead role of Osman in drama series Kurulus Osman. Burak Ozcivit is a top Turkish actor with millions of fan following. He is a talented and dashing actor. He was very famous in Turkish but after his serial Kurulus Osman, he got popular all over the world. Kara Sevda is among his famous dramas.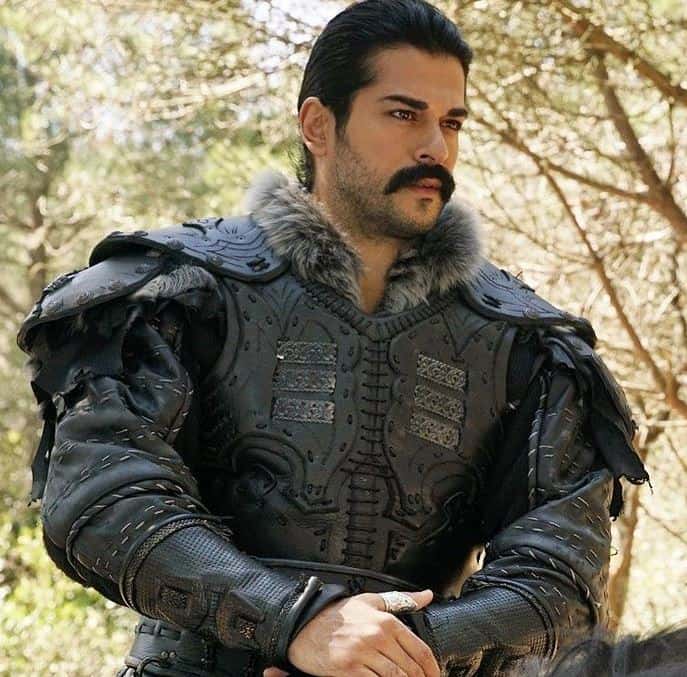 Ozge Torer as Bala Khatun
Ozge Torer appeared as Bala Khatun in the Turkish drama series Kurulus Osman. Bala Khatun is the wife of Osman Bey and the pioneer of the Ottoman Empire. Ozge Torer is a young and gorgeous Turkish actress.
Burak Celik as Goktug Alp
Burak Celik played the role of Goktug Alp (solider) in Kurulus Osman. Goktug is one of the main soliders of Osman. He becomes Mongol after his tribe is attacked and he's sold to a slave trader. Burak Celik is an amazing actor. He performed the role of Goktug brilliantly.
Yigit Ucan as Boran Alp
The character of Boran Alp (Solider) is played by Yigit Ucan in the drama series Kurulus Osman. Boran is Osman's best friend and his soldier. He is the husband of Gonca Khatun. Yigit Ucan is a handsome and talented Turkish actor.
Emel Dede as Gonca Khatun
Emel Dede played the role of Gonca Khatun in Kurulus Osman. Gonca is the best friend of Bala Khatun and the wife of Boran. Emel Ded is a gorgeous and talented Turkish actress. She performed her character in Kurulus Osman with perfection and fans just loved her acting skills.
Yildiz Cagri as Malhun Khatun
Yildiz Cagri played the role of Malhun Khatun in drama series Kurulus Osman. Malhun Khatun is the daughter of Omer and she saves Osman and Osman helps her find a place for her tribe to settle down. Yildiz Cagri is a beautiful and talented Turkish actress.
Read More: Complete Cast Name of Geo TV drama serial Ishq Jalebi
Ragip Savas as Dunder Bey
The character of Dunder Bey is played by Ragip Savas. Dunder is the youngest brother of Ertugrul, the father of Osman. He bows down in front of the Mongols in absence of Osman but later on her realizes his mistake. When Osman becomes the leader of the Kayi tribe, he opposes Osman.