Neha Rajpoot Mayun Pics & Videos with Friends
Neha Rajpoot is a famous Pakistani model and drama actress. Neha Rajpoot started her new journey of life and her wedding festives are started in Lahore. Neha Rajpoot will be got married to Pakistani businessman Shahbaz Taseer in September 2021. Social Media networks are flooded with Shahbaz Taseer and Neha Rajpoot Mayun pictures and videos. Let's have a look at Neha Rajpoot Mayun pics with family and friends.
Neha Rajpoot Mayun Pics
Neha is known for her pretty looks. She is looking gorgeous at her Mayon event, she wore a simple and traditional orange color shalwar kameez. Neha Rajpoot mayun photos are absolutely beautiful.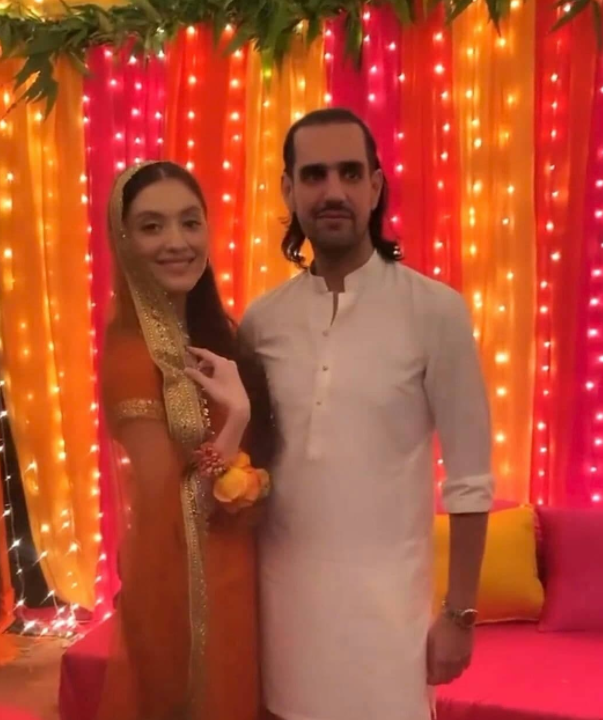 See MORE: MINAL KHAN & AHSAN MOHSIN's Dholki Pictures
Neha Rajpoot appeared in many photoshoots for top fashion brands in Pakistan. Her first dramas was "Moray Saiyaan" with Uzair Jaswal. Her recent drama was "Terha Angan" with Azfar Rehman. She is a talented model and actress. Shahbaz Taseer's ex-wife Maheen Ghani said on social media Neha Rajpoot is the reason behind her divorce.