Masters Drama OST Lyrics – Sajid Abbas
Masters is an Express TV drama with a unique story and young cast. Drama is full of fun, excitement, and emotions. Masters drama will play an important role in the success journey of Express TV. Masters Drama OST lyrics are also outstanding and heart touching.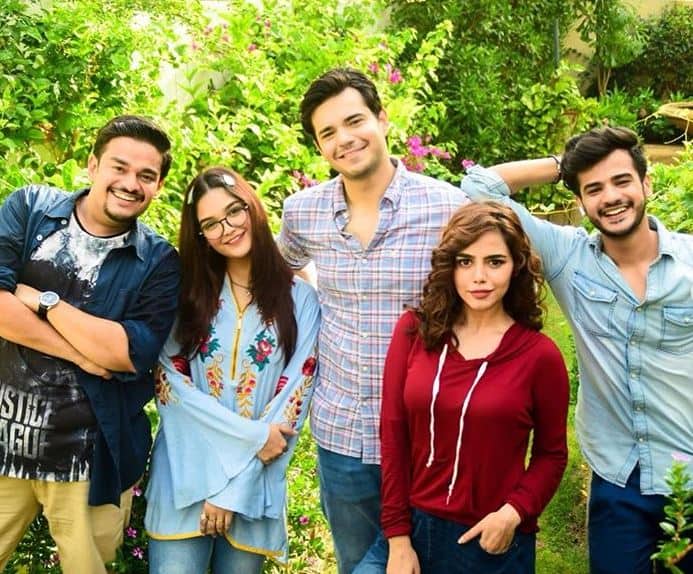 Masters Drama OST Singer & Lyricist
Masters drama OST sung and written by Sajid Abbas.
Masters Drama OST Lyrics

Zindgi Hai Khawab Eik Naya
Meetha Sa Hai Raag Eik Naya
Masti Nager Mein Ghum Raho
Mana lo Gunguna Lo Koi Dhunn
Kuch Naye Se Rag Hain
Zindgi Ke Sung Hain
Gaa Le Gunguna Le Koi Dhunn, Maan ki Sunn
Dhalti Dhoop Thaam Lo
Zindgi Ka Jaam Lo
Eik Nayi Kahaani Koi Bunn, Maan Ki Sun
Maan Ki Sun, Maan Ki Sun
Kholo Dil Ki Khirkiyan
Mazilein Milti Yahan
Raaston Pe Betha Maan Chala
Thore Ghum To Hissa Hain
Chota sa Eik Qissa Hain
Khushyoin Ki Nadiya me Bhi Naha
Haan Mano Dil Ki Baatien Bhi
Subha Aaye Raaton Ki
Sooraj Bhi Gaaye Ga Tere Ghum, Mann Ki Sun
Dhalti Dhoop Thaam Lo
Zindgi Ka Jaam Lo
Eik Nayi Kahaani Koi Bunn, Maan Ki Sun
Maan Ki Sun, Maan Ki Sun
Sohbatoow Ka Hai Nasha
Hum Rahien Yun Hi Sadaa
Rastow pe Betha Mann Chala
Maan ke Chand Eik Sikkon Se
Baaton ko Khareed Lein
Manzilon Ki Janib Ye Chulien
Haan Bekhudi Ke Jeet Mein
Lazf Tere Surr Mere
Gaa Le Gunguna Le Koi Dhunn, Mann ki Sun
Ankhow Ki ye Guftugow
Aa Mere Tu Rabru
Eik Nayi kahani Koi Bunn
Mann ki Sun, Mann ki Sun
Mann ki Sun, Han Mann ki Sun
See More: List of Best Pakistani Dramas in 2020