Jin Zada Drama Cast, Timing & Story
Jin Zada is Geo TV 2023 Pakistani drama series. Jinnzada is a thriller Horror drama series on Geo TV with talented actors in the cast. Najaf Bilgrami is the director of drama Jin Zada. This serial is released on July 20, 2023, daily at Geo Entertainment. Read the Drama series Jin Zada cast name, story, and timing with other detail.
Drama Details
Genres: Horror, Thriller
Country: Pakistan
Director: Najaf Bilgrami
Producer: 7th Sky Production
Channel: Geo TV
Language: Urdu
Duration: 40 Minutes
Total Episodes: N/A
Day & Timings
You can watch the drama serial Jin Zada daily at 7:00 PM.
Where to Watch Drama Jinzada
Watch Drama JinnZada ta Geo TV channel and YouTube Channel. If you love to watch horror dramas, then must watch Geo TV drama serial Jinzada.
Jin Zada Drama Cast
Syed Jibran (Burqan)
Nazish Jahangir (Abiha)
Saad Qureshi (Adnan)
Arisha Razi (Adnan's Sister)
Asim Mehmood (Viki)
Salma Asim (Abiha's Mother)
Shamil Khan
Raeed Muhammd
Behroz Sabzwari (Abiha's Father)
Waseem Abbas (Adnan's Father)
Parveen Akbar (Adnan's Mother)
Fareeda Shabir
Sohail Masood
Shehzad Malik
Faraz Mazhar
Quratulain Akhtar
Javed Jamal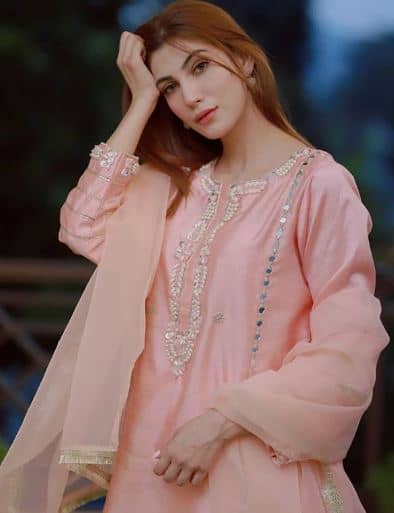 Read MORE: Complete Biodata of Actress NAZISH JAHANGIR
Release Date
20th July 2023 is the release date of the drama 2023 Jinzada.
Writer Name
Shahid Nizami and Syed Nabil are the writers of the drama serial Jin Zada.
Jin Zada Drama Story
The story drama Jin Zada is about a boy who is under the influence of a supernatural creator who wants to take revenge. Syed Jibran has performed the lead role of a supernatural person who does evil things.
Nazish Jahangir and Saad Qureshi are part of the lead cast of the drama Jin Zada. Aridha Razi and Asim Mahmood performed the role of an on-screen couple. Nazish performed the role of Abiha, she got married to Adnan. They went to the northern areas for their honeymoon.
FAQs About Drama Jinzada
Who performed the role of a Jin in the Pakistani drama Jinzada?
Syed Jibran performed this challenging character.
Who is the lead actress in the drama Jin Zada?
Nazish Jahangir performed the lead role in Jinzada.
Jin Zada drama script writer's name?
The Jin Zada series is written by Shahid Nizami.
What is the storyline of the drama Jinzada?
The story shows the life of a girl Abiha, who is the victim of a supernatural person.
Who performed the role of Jin in the drama Jin Zada?
Syed Jibran has played role on Jin in drama JinZada.