Ayeza Khan Son Rayan Taimoor 2nd Birthday Pics
Ayeza Khan is one of the most talented and attractive models and actresses in the Pakistan drama industry. Ayeza khan and Danish Taimoor are one of the most favorite couples in the Pakistan Showbiz Industry. They were blessed with a cute baby boy in 2017 and named her Rayan. They always try to celebrate every event of their life in a unique style. Recently Danish Taimoor, Ayeza Khan shared cute pics of their son birthday.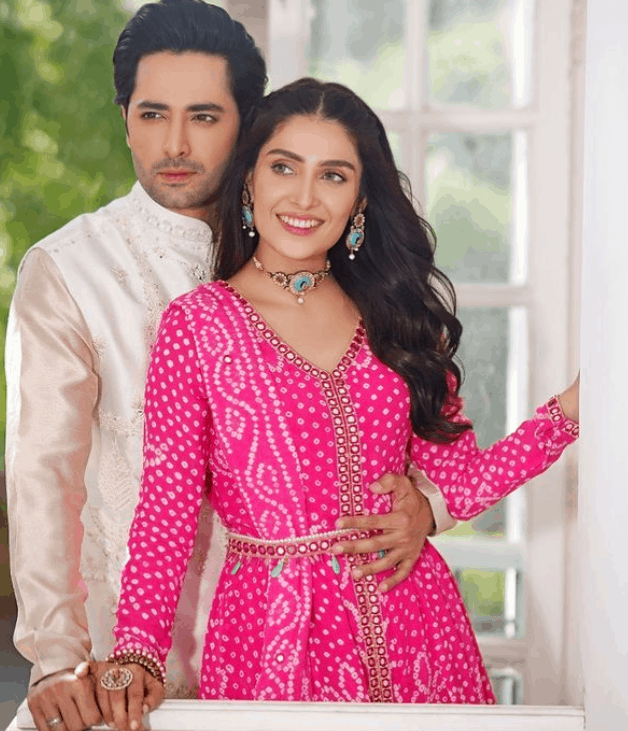 Ayeza khan and Danish Taimoor's fans are always excited to see their life events on social media like Facebook and Instagram. Danish Taimoor, Ayeza Khan Celebrated their Son's Birthday and shared lovely pictures from the grand celebration. They always surprise the people by posting amazing photoshoots of their personal life events. The two-year-old Rayan looks stunning in a blue dress like his parents at his Birthday event.
Ayeza Khan shows her talent in many famous dramas like "Pyarey Afzal", "Do Qadam Door Thay", "Kahi unkahi", "Thora sa Huq", "Mere Pas Tum Ho" and many more. She played a leading role in many dramas in the Pakistan Drama Industry and prove her acting skills. She start acting at a very young age when she was just 18 years old and win many awards. In 2014 she got married to a famous actor Danish Taimoor and start the new journey of a beautiful dream life.
We are sharing some beautiful birthday pics of Ayeza Khan's son, these pictures will impress you with the dressing style of the whole family.
See More: Ayeza Khan & Danish Taimoor Recent Photoshoot
While Ayeza Khan is facing controversy and negative remarks due to her negative role in the drama "Mere Pas Tum Ho". The beautiful pictures of the whole family at Danish Taimoor and Ayeza Khan's son birthday event are admired by fans. She wears a beautiful blue gown designed by famous fashion designer Mansoor Akram. Little princess Hoorain is also looking fabulous in a red gown designed by Florence Regalia.