Adnan Samad Khan Biography, Age, Family, Wife, Drama List
Adnan Samad Khan is a rising star in the Pakistan drama industry. He has a huge fan following. People want to know about Adnan Samad Khan full biography and interesting facts about his personal and professional life. He is famous for his outstanding acting in the super hit drama serial Ahad-e-Wafa with Ahad Raza Meer.
He is also known as Gulzar. His next upcoming drama is Ishq-e-Laa with Yumna Zaidi. He also won the Lux Style Awards 2021 for best Emerging talent of 2020. Let's have a look at Adnan Samad Khan's complete biodata.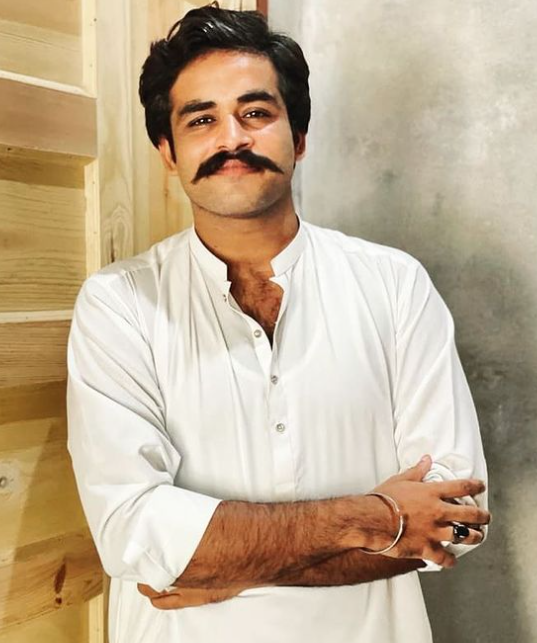 Adnan Samad Khan Biography
Age/Education
Adnan Samad Khan was born in Taunsa Tehsil, Pakistan. He is 26 years old. He belongs to a Saraiki-speaking family. His height is 5 feet 7 inches. He is graduated from the National Academy of Performing Arts.
Family Background
He lives in Taunsa, Punjab Pakistan with his family.
Adnan Samad Khan Wife
Adnan Samad is not married yet.
Adnan Samad Khan Drama List
Adnan Samad Khan is known for his outstanding acting in the drama serial Ehd-e-Wafa. That was his first drama and he proved his incredible acting skills in this serial. Netizens just love his funny way of talking. In Ishq e laa his character is also full of excitement and entertainment. Let's have a look at Adnan Samad Khan drama list:
Khumar (2023)
Sukoon (2023)
Kuch Ankhai (2023
Ishq e Laa (2021)
Ehd e Wafa (2021)
Read MORE: Interesting Facts about Actor Bilal Abbas
Adnan Samad Pics