Zoya Nasir Biography, Age, Husband, Father, Family, Dramas
Zoya Nasir is a rising star in Pakistan Showbiz Industry. Zoya is a well-known makeup artist, actress, and model. She is a makeup artist as well. She started her career in the field of fashion and later on joined the Pakistan showbiz industry. Here, we have some more interesting facts and complete biography of Zoya Nasir for her fans and followers.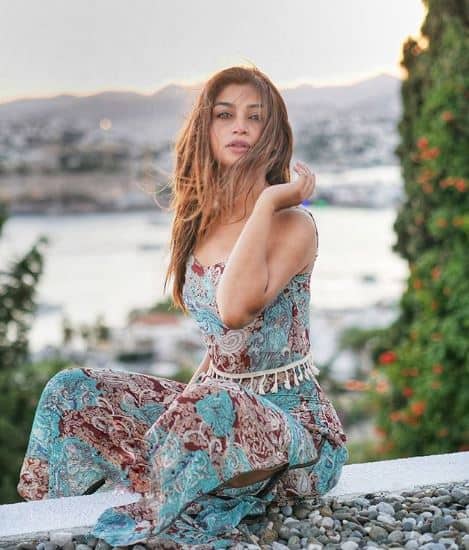 Zoya Nasir Biography
Age
She was born in Lahore on 25th May 1990. Zoya Nasir's height is 5 feet 6 inches and she has an attractive personality.
Education
Zoya Nasir completed her degree in Cosmetology in England.
Zoya Nasir Father & Mother
Zoya's father Nasir Adeeb is a famous filmmaker. Zoya Nasir has had a passion for acting since her childhood. Her mother runs a salon in different cities. She adopted the profession of her mother and she was a makeup artist before she became an actress.
Zoya Nasir Fiance
Zoya Nasir got engaged to Christian Betzmann in 2021 and she left him due to his changing opinions about her religion and culture. Christian Betzmann is a German Vlogger, he accepted Islam before his engagement to Zoya Nasir.
Career
Zoya Nasir started her career in the makeup industry. She worked with a makeup company in England. Later on, she appeared in super hit drama Hania and a new journey in her acting career started from this serial. Zoya Nasir wants to work as an actress but she loves her both professions.
Read More: Pakistani Actresses who love to wear Black Dress
Zoya Nasir Dramas
She started her acting career from hit drama "Hania" in 2019. Zoya Nasir's second super hit drama is Deewangi with Danish Taimoor. She appeared with outstanding acting in this serial. Zebaish is another big project of Zoya Nasir with famous actors Asad Saddiqui and Zara Noor Abbas. Meray Apnay is a family drama of Zoya Nasir with amazing acting.
Social Media Handles
Facebook: zoya.nasir.313
Instagram: zoyanasir
Zoya Nasir Pics