Trillion Game Netflix Cast Name & Japenese Series 2023 Story
Trillion Game is a 2023 Japanese drama released on Netflix. The story of Trillion Game revolves around a young man named Tennoji Haru, who is the best communicator. He is very ambitious and works hard to get success. He gets a job offer from a large IT company but he rejects the offer and starts his own business. The goal of his life is to earn 1 Trillion Dollars. Get more details about the Trillion Game Japanese Netflix Series cast real name with pictures.
Drama Details
Genres: Drama, Youth
Country: Japan
Channel: Netflix
Director: Murao Yoshiaki
Language: Japnese
Duration: 54 mints
Total Episodes: 10
Trillion Game Netflix Cast Name
Maguro Ren as Tennoji Haru
Maguro Ren is a famous Japanese actor. He performed the lead role of Tennoji Haru in the Trillion Game series. He started his acting career in 2015 and his debut drama was "Oniichan, Gacha". He is 26 years old.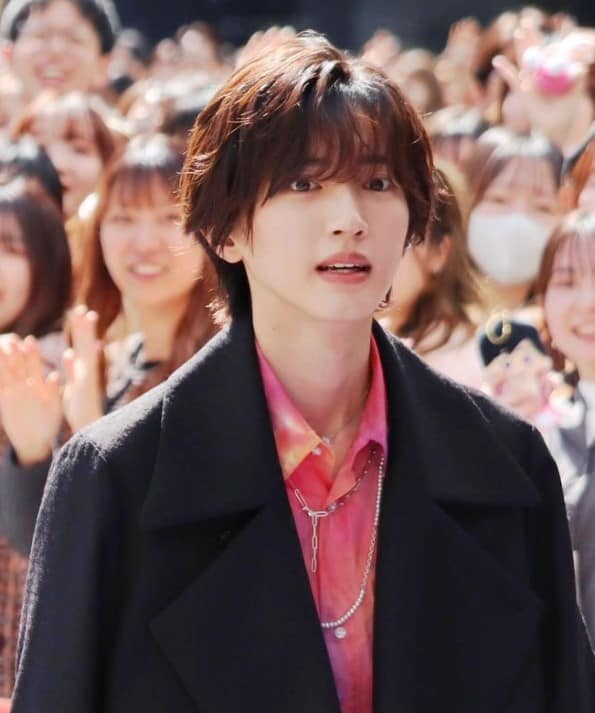 Read MORE: Interesting Facts About Ren Meguro
Sano Hayato as Taira Manabu
Sano Hauato played the role of Taira Manabu. He is known for for performing lead and supporting roles in mnay famous dramas and movies. His first drama was "Doctor Car in 2016. His real age is 25 years old.
Imada Mio as Kokuryu Kirika
Imada Mio is a Japenese actress and model. She is popular in Japan for her pretty looks. She played the role of Kokuryu. She is 26 years old. Her recent drama is "Ichiban Sukina Hana in 2023.
Fukumoto Rika as Takahashi Rinrin
Fukumoto Rika performed the role of Takahashi and won the hearts of viewers with her stunning looks and best acting skills. She is 22 years old. Her first drama was "I Give My First Love to You" in 2019.
Trillian Game Supporting Cast
Kunimura Jun as Kokuryu Kazuma
Akes akari as Mizuki Fuka
Takezai Terunosuke as Nagase Tadanori
Hara Yoshitaka as Sakura Shingo
Anzai Seira as Futaba Kozue
Maeno Tomoya as Nanmori Taro
Suzuki Kosukue as Hebijima Toru
Sota Ryosuke as Himuro
Momota Kanako as Shiratora Akari
Tsuda Kenjiro as Kunugi Kazuyoshi
FAQs
How many episodes of Trillion Game are there?
There are 10 episodes of the Japanese drama Trillion Game.
What is the plot of the trillion game?
Haru started a business with his friend to earn 1 Trillion Dollars.