The Third Marriage Kdrama Cast Name & Story
The Third Marriage is a 2023 romantic family drama. The drama story revolves around the girl Jung Da Jung. She grew up in an orphanage and lives independently. Her life takes a new turn when she knows the fact, her life has been manipulated. She decided to take the revenge. The drama shows the battle of love and marriage. Read more about the 2023 Kdrama "The Third Marriage" full cast real name, age, and pictures.
Drama Details
Genres: Family, Romance
Country: South Korea
Channel: MBC
Language: South Korean
Duration: 35 mints
Total Episodes: 120
Release Date
The Korean drama "The Third Marriage" was released on 23 October 2023.
The Third Marriage Kdrama Cast
Oh Seung Ah as Jung Da-jung
Oh Seung Ah is a well-known Korean actress. She played the role of Jung Da Jung. Her previous hit dramas are "The Second Husband" and "Young Lady and Gentleman". Her age is 35 years old.
Yoon Sun Woo as Wang Yo-han
Yoon Sun Woo performed the lead role of Wang Yo-han. His popular dramas are "Men Are Men" and "Good Job". He is 38 years old and started his career in 2003.
Oh Se Young as Kang Se-ran
Oh Se Young is a young and talented actress, she played the role of Kang Se-ran. She is 27 years old. Her best dramas are "The Beauty Inside" and "VIP". Her debut movie was "Mama" in 2015.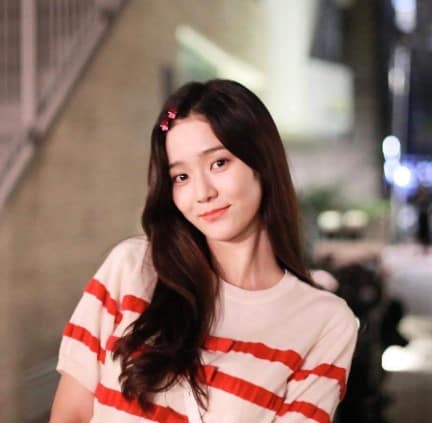 Moon Ji-hoo as Baek Sang-chul
Moon Ji Hoo is a famous Korean singer and actor. He is also part of the main cast of The Third Marriage. His character name is "Baek Sang-Chul". He is 32 years old.
Park Young Woon as Wang Ji-hoon
Park Young Woon performed the role of Wang Ji Hoon. His age is 33 years old and joined the Entertainemnt industry in 2010. His popular dramas are "The King in Love" and "Fanletter Please".
Supporting Cast Name
Yoon Hae Young as Min Hae-il
Jeon No Min as Wang Je-guk
Lee Kan-hee as Han Mari
Ahn Nae Sang as Shin Deok-su
Ban Hyo-jung as Yoon Bo-bae
Jung Sae-byul as Yang Mi-soon
Choi Ji-yeon as Cheon Ae-ja
Kim Young Pil as Kang Man-seok