Blooming 2023 Chinese Drama Cast & Story
Blooming is a 2023 Chinese romantic fantasy drama series. Gorgeous Chinese actor Huang Ri Ying and dashing Alen Fang have performed the lead roles in the drama Blooming. its story is about a young girl and her brother. Here we have the 2023 Chinese drama Blooming cast name, story, and details.
Drama Details
Genres: Fantasy, Romance
Country: China
Director: Cha Chuen Yee
Language: Chinese
Duration: 35 Minutes
Total Episodes: 30
Release Date
The first episode of the Chinese drama Blooming was released on 23 October 2023.
Timing & Day
You can watch this drama from Monday to Friday.
Blooming 2023 Chinese Drama Cast
Huang Ri Ying – Zhao Tan Tan
Alen Fang – Cui Chen/Mu Bai
Qiu Shi Lun – Qiu Yue Bai
Duan Mei Yang – Xian Feng
Wu Yi Jia – Hua Xiang
Fang Pin Qi – Xue Yi
Sun Sheng Hao – Yue Ying
Lei Peng Yu – Zhu Yan
Li Jing Yi – Xie Yu
Yang Jin Cheng – Huai Meng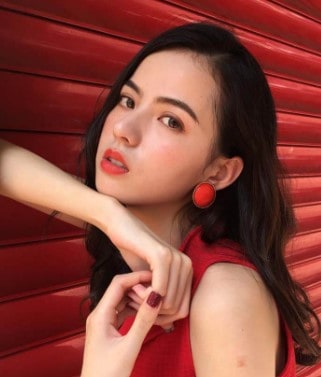 Read MORE: Complete Biodata of Actress Huang Ri Ying
Writer Name
Qi Tian Tian is the writer of the Chinese drama Blooming.
Read More: Chinese Drama My Lovely Wife Cast Name
Blooming Chinese Drama Story
The story of Chinese drama Blooming is about a young girl Zhao Tan Tan. Her elder brother has a flower on his head which blooms when he is emotional. A Devil is also behind the magic flower. Zhao Tan Tan is trying to keep her brother not becoming emotional. This is an emotional, fantasy, and interesting drama series.