The Longest Promise Chinese Drama Cast Name & Age
The Longest Promise is a 2023 romantic Chinese drama with main cast name Xiao Zhan, Ren Min, Alen Fang, Wang Chu Ran, and other talenetd actors. There are total 40 episodes of the Chinese series The Longest Promise. The exciting story is written by scriptwriter Wu Ying Ying. Let's have a look at more facts about this Cdrama.
The Longest Promise Details
Genres: Fantasy, Romance
Country: Pakistan
Director: Jeffrey Chiang
Language: Chinese
Total Episodes: 40
Where to Watch The Longest Promise
You can watch the drama The Longest Promise on Netflix and WeTV.
Release Date
The release of Chinese drama The Longest Promise from 2 July 2023 to 20 July 2023.
The Longest Promise Chinese Drama Cast
Xiao Zhan as Shi Ying
Ren Min as Zhu Yan
Alen Fang as Zhi Yuan
Wang Chu Ran as Bai Xue Lu
Wang Zi Qi as Qing Gang
Marcus Li as Chong Ming
Han Dong as Bai Yu
Yu Xuan Chen as Lan Xi Qiao
Zhu Xiang as Ice Demon
Mickey He as Emperor Bei Mian
Chen Xin Yu as Qiu Shui
Zeng Li as Bai Yan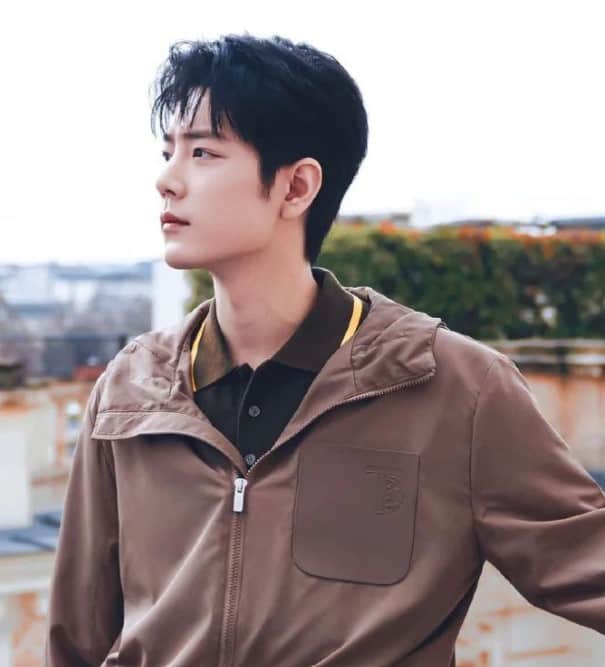 Read MORE: Complete Biodata of Chinese Actor XIAO ZHAN
Writer Name
The writer of this Chinese serial is "Wu Ying Ying".
The Longest Promise Drama Story
The drama story shows the love of Prince Shi Ying and Princess Zhu Yan. Prince Shi Ying leaves his country for mountains to cultivate. He teaches the princess Zhu Yan and they fall in love with each other. The story is full of romance, thrill, action, and fantasy.