Teri Meri Kahani Geo Telefilm Cast – Story – Timings – Teasers
Teri Meri Kahani is a romantic comedy telefilm aired on Geo in 2021. This telefilm is full of romance, entertainment and comedy. Rising stars of the Pakistan showbiz industry will appear in this telefilm with a new look and outstanding acting. Let's have a look at the full cast of Teri Meri Kahani Geo Telefilm and other details.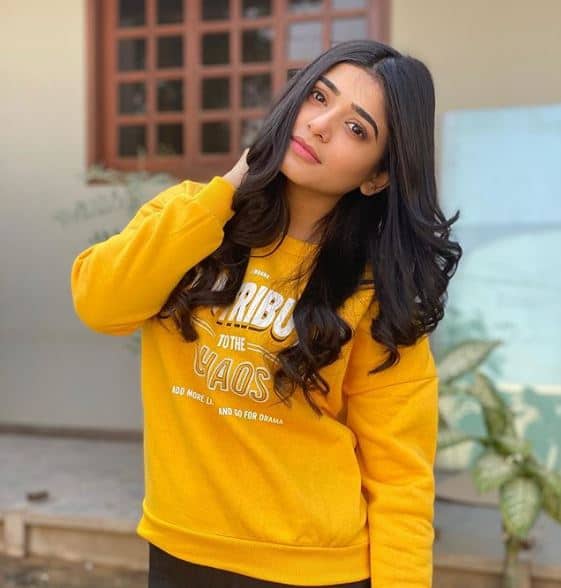 Teri Meri Kahani Geo Telefilm Cast
Haroon Kadwani as Arman
Sehar Khan as Zara
Javed Sheikh
Bushra Ansari
Usman Peerzada
Producer/Director
Teri Meri Kahani produced by Abdullah Kadwani and Asad Qureshi and directed by Ahsen Talish under 7th Sky Entertainment.
Timings/Release Date
3rd April 2021, Saturday at 9:00 p.m on Geo Entertainment.
Teri Meri Kahani Geo Telefilm Story
Teri Meri Kahani is a love story of a young couple Arman and Zara. Arman belongs to a rich family and never takes his career seriously. Zara( Sehar Khan ) is the daughter of his father's friend and they take admitted to the same college. Zara is a hard-working and ambitious girl, she always follows the instructions of her parents. They both fall in love and a new journey in their life started. The drama story is full of comedy and romance. Haroon Kadwani is a rising star in the drama industry, his acting is outstanding and this telefilm will give a new turn to his showbiz career.
Read More: Interesting Facts about Haroon Kadwani
Teasers