Tehra Aangan Drama Cast – Story – Teasers – Timings – OST
Tehra Aangan is a 2021 drama aired on Express TV. The drama story and cast is outstanding. Lead roles are performed by Azfar Rehman and Neha Rajpoot, their on-screen couple is looking beautiful in the drama Tehra Aangan. Let's have a look at the complete drama cast of Express TV drama Tehra Aangan.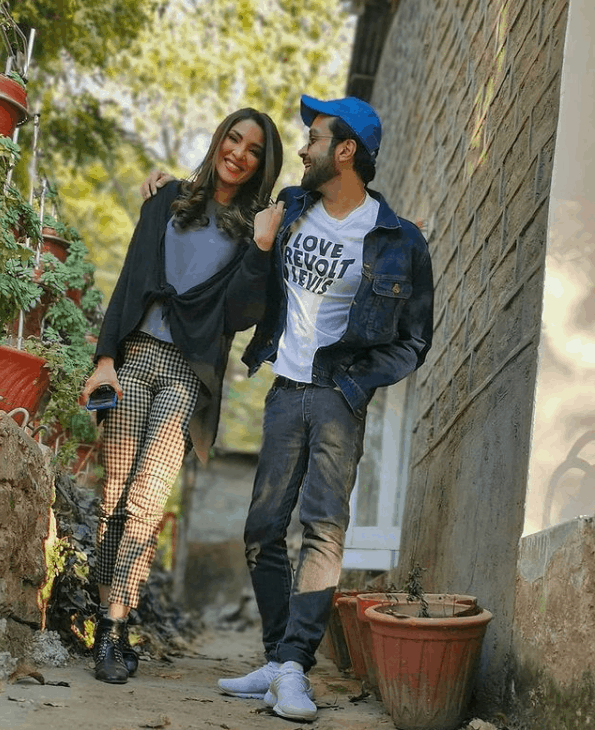 Tehra Aangan Drama Cast
Azfar Rehman
Neha Rajpoot
Zhalay Sarhadi
Subhan Awan
Sana Fakhar
Meher Bano
Meera
Resham
Nadia Afgan
Saleem Sheikh
Read More: Sajal Ali Drama List with Outstanding Acting
Writer
Nadia Ahmed & Samina Butt
Director
Fahim Burney and Atif Rathore
Timings
You can watch the drama serial Tehra Angan from 8th February, every Monday at 8:00 Pm only on Express TV.
Tehra Aangan Story
Tehra Aagan's drama story is full of fun, romance, and entertainment. This is a family story. Neha Rajpoot and Azfar Rehman appeared as a couple, they fall in love with each other and faces many problems in their life due to the clashes in their families. Sana Fakhar paired with Saleem Sheikh. Resham will appear in any drama after a long time with a stunning look. Many famous and talented Pakistani actresses are performing in Tehra Aagan with incredible acting. This drama is full of fun and entertains the viewers with an amazing storyline.
Read More: Easy Tips to Follow for Naturally Glowing Skin