Photoshoot of Hassan Ali Wedding Anniversary
Hassan Ali is a well-known Pakistani cricketer. He got married to a Dubai based Indian girl Samiya Arzoo on 20th August 2019. The couple shared a beautiful photoshoot from every event of their wedding. On Hassan Ali wedding anniversary, he shared sizzling pictures with her gorgeous wife. On Hassan Ali and Samiya Arzoo wedding anniversary, both are looking beautiful. Hassan Ali wife wore a stunning blue color western-style outfit and Hassan Ali wore a casual jeans shirt. Here, we have shared beautiful pictures from a romantic photoshoot of the Hassan Ali and Samiya Arzoo Wedding Anniversary.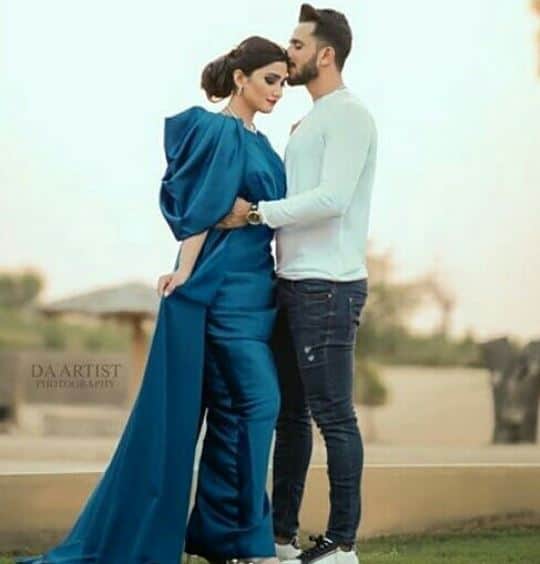 Hassan Ali shared the pictures on his Instagram account with a lovely caption "Alhamdulillah for our 1st wedding anniversary. Every moment spent with you is priceless. Allah Paak hemesha apni rahmat fermata rahay Aameen." Hassan Ali meets Samiya Arzoo in Dubai and the couple decided to spend their whole with each other. Samiya Arzoo is a talented girl with a charming personality. She is an aeronautical Engineer and lives in Dubai with her family. She completed her graduation degree from England. Samiya Arzoo belongs to Hariana, India. Hassan and Saimya first time meet with each other through a family friend.