Sehri Ki Dua in Ramadan – Roza Rakhne ki Dua for Sehri
Ramadan Sehri ki Dua for Roza in Arabic and in Urdu. Ramzan ka Roza Rakhne Ki Dua for Sehri. During Ramadan, on Seher time read this Dua.
Ramadan Sehri ki Dua – Roza Rakhne ki Dua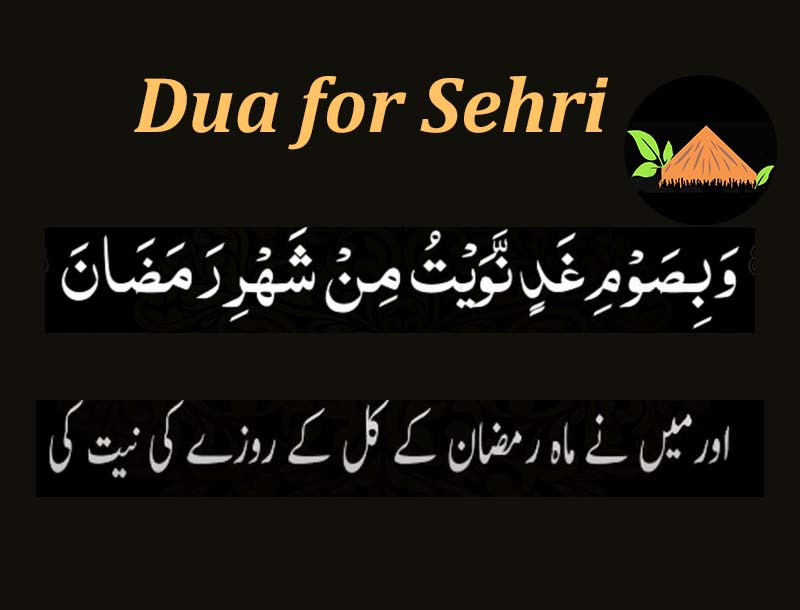 Read More: Ramadan Wishes & Quotes for Instagram Captions and Status
Ramadan is a holy month and fasting has some specific rules and regulations. There is a specific dua for Fasting in Ramadan. Ramzan Roa Rakhne ki Dua for Sehri Time.
Muslims read this dua in Arabic after the end of Sehri Time. Ramadan is the 9th Islamic month of 29 or 30 days. When the Sehri Time ends you stop eating and drinking, read this Roza Sehar Dua.
Ramzan Roza Rakhne ki Dua in Arabic and Urdu to read at Sehri time for the Fiqa Jafria, Shia and Fiqa Hanafi, Sunni.
Read More: Ramadan Mubarak Wishes, Quotes, and SMS for 2022