Sana Javed Dresses in Drama Sukoon & Designer Details
Sana Javed is known for performing the lead roles in Pakistani dramas. Her latest drama is Sukoon with Ahsan Khan. The drama story of Sukoon shows a love triangle between the lead cast. Sana Javed dresses in the drama Sukoon are very beautiful and traditional. Let's have a look at her dress pictures from the 2023 drama Sukoon and the designer's details.
Sana Javed Dresses in Sukoon
The purple dress worn by Sana Javed in the starting episodes of Sukoon was designed by famous fashion designer Faiza Saqlain and she looks stunning in this outfit. Sana Javed always looks amazing in Pakistani traditional outfits.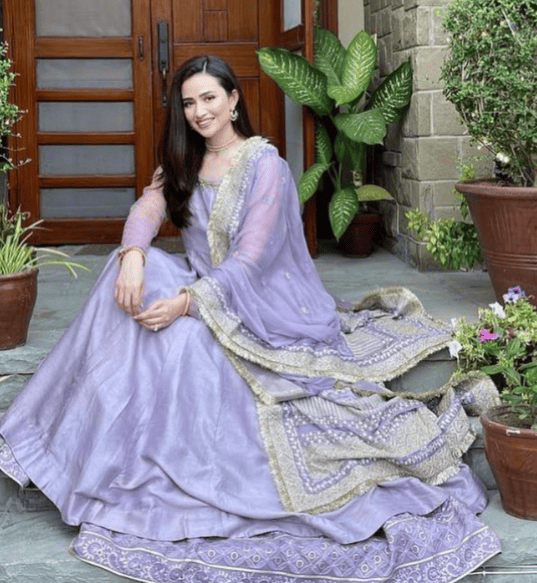 Sana Javed started her acting career in 2012 and played exciting roles in many hit dramas and movies. Due to her charming personality, she is the first preference of all top fashion brands in Pakistan. Her most popular dramas are "Kaala Doriya, Khaani, and Ruswai".