Sajal Aly & Ahad Raza Mir ready for Destination Wedding
Sajal Aly and Ahad Raza Mir are one the most famous celebrity couple in Pakistan. Since the success of the drama "Yakeen Ka Safar" their fans want to see them together. Finally, Sajal Aly and Ahad Raza Mir wedding preparations have been started. A few months back Sajal and Ahad announced their engagement news. Everyone was very happy to see their favorite actor and actress together.
Wedding Venue and Date
On 26 November 2019, news about the Destination of Sajal Aly and Ahad Raza Mir's wedding news went viral on social media. According to the rumors, Sajal and Ahad are getting married in March 2020. They have selected Turkey for their Destination wedding. Since the news is out everyone is wishing them the best of luck and good wishes for the new journey.
"Sahad" the name which Sajal Aly and Ahad Raza Mir fans gave to them is an extremely liked and charming couple in the Pakistani Showbiz Industry. Like Ayeza khan and Danish Taimoor are exemplary showbiz couples, Sajal and Ahad have changed the narrative of People about showbiz couples. Both have very charming personalities.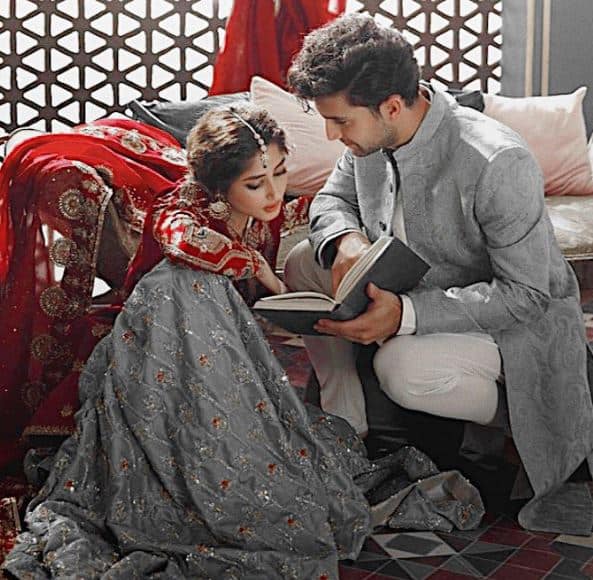 Ahad Raza Mir and Sajal Aly appeared together in many top Pakistani Drama Serials. They were in the lead role of "Aangan" an iconic Pakistani drama, Yakeen Ka Safer. Their ongoing drama serial "Yeah Dil Mera" is very popular.
Fans liked their on-screen and off-screen chemistry. After Yakeen Ka Safer, there were a lot of rumors about the relationship between Sajal Aly and Ahad Raza Mir. Everyone admired their chemistry and their couple. Finally, after a long wait, this on-screen couple became an off-screen couple. This news also went viral but everyone wished them the best of luck and was happy to see them together.
Like Ahad Raza Mir and Sajal Aly, Ayza Khan and Danish Taimoor, Iqra Aziz and Yasir Hussain, Syra Shehroz and Shehroz Sabzwairi are also famous couples in the Pakistan Showbiz Industry. The love between these couples and their successful post martial life proved that Showbiz couple marriages can be successful. A few years back, due to the increasing number of divorces between Showbiz couples made a misconception that showbiz marriage can never be successful.
After Sajal Aly and Ahad Raza Mir Destination news went viral, their fans showed their love and happiness on social media.
Their fans are very excited and they can't wait until March, even though they want March to come faster.
So, this was all about Sajal Ali and Ahad Raza Mir's wedding news.