Saboor Aly Dresses in Drama Amanat, Dress Designer
Saboor Aly recent drama in 2022 is Amanat with Imran Abbas and Urwa Hocane. Saboor Aly dresses in drama Amanat are amazing. Her dresses are tradtional and beautiful. She is looking amaizng in all episodes of drama Amanat. She started her acting career in 2011 and perfromed in many dramas. Her recent dramas are "Fitrat" and "Parizaad". Here, we have shared the pictures of Saboor Aly dress from the drama Amanat.
Saboor Aly Dresses in Drama Amanat
Saboor Aly is a famous drama actress and model. She is sister of famous actress Sajal Aly. She appaered in many hit dramas with outstanding acting. She can perform both positive and negative roles. She got married to actor Ali Ansari in 2022. She is 27 yaers old and lives in Karachi with her family. Let's have a look at Saboor Aly pictures from drama Amanat.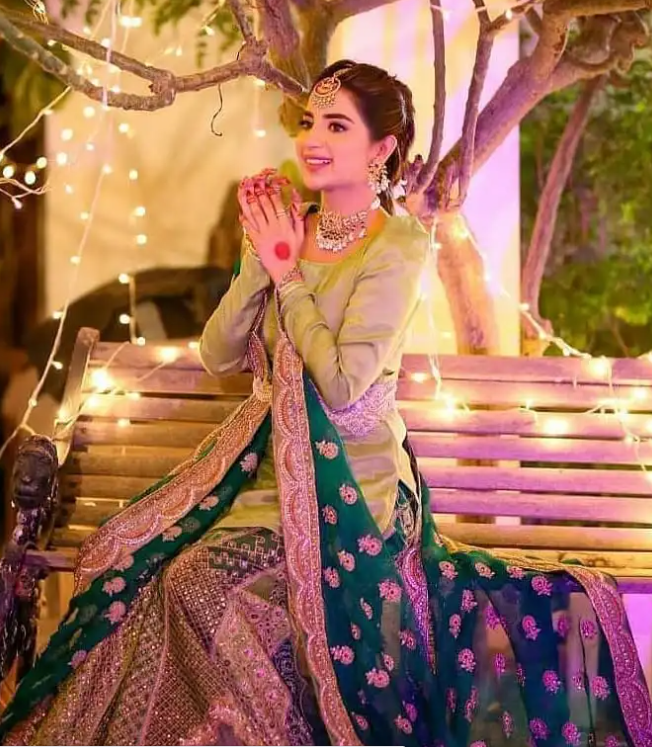 See MORE: Hadiqa Kiani Dresses in Drama DOBARA