Qasim Ali Shah Biography, Age, Wife, Education, Family
Qasim Ali Shah is a famous Pakistani motivational speaker. He is famous for his encouraging tips and motivational talk for youth. He runs his foundation and also shares motivational videos on his YouTube channel. Read motivational speaker Qasim Ali Shah biography, age, wife, family, education, foundation, and other details.
Qasim Ali Shah Biography
Age
Motivational Speaker Qasim Ali Shah was born on 25 December 1980 and he is 42 years old now.
Qasim Ali Shah Education
Qasim Ali Shah did BS in Chemical Engineering from UET Lahore in 2002.
Family
Qasim Ali Shah originally belongs to Gujrat city in Punjab Pakistan. He moved to Lahore for education. Now he is living in Lahore with his family.
Qasim Ali Shah Wife
Motivational speaker Qasim Ali Shah is married. But he has never appeared with his wife in public.
Career
Qasim Ali works as a teacher, motivational speaker, and trainer. Qasim Ali Shah also has his own YouTube channel. He has shared videos about various aspects of life on his YouTube channel. He has also worked in Uzbekistan to promote Tourism.
Qasim Ali Shah Foundation
Qasim Ali Shah has founded a non-profit organization in Lahore with the name Qasim Ali Shah foundation. He has also built a school and academy in Lahore.
Read More: Junaid Safdar Biography & Family Details
Qasim Ali Shah and Imran Khan
Qasim Ali Shah interviews the Chairman of PTI and former prime minister of Pakistan Imran Khan. He narrated his opinion about Imran Khan and expressed that he felt his attitude bit arrogant. Due to his statement, many PTI supporters got angry and he was trending on social media in Pakistan.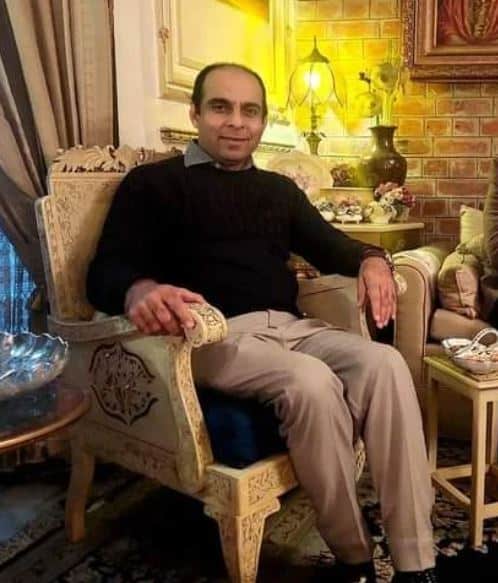 Books
Qasim Ali Shah has also written many books about various topics. His books are also very famous in Pakistan. Many people got motivated by his books and speeches.
Social Media Handle
YouTube: Qasim_Ali_Shah
Instagram: qasimalishahofficial1