Perfect Marriage Revenge Kdrama Cast Name with Photos
Perfect Marriage Revenge is a 2023 romantic family Korean drama. The Kdrama story revolves around the girl Han Yi Joo, she is a painter. Han Yi Joo's father runs a Hanwool Financial group. She married a man who loved her younger sister. Yi Joo died in a car accident and she wakes up to find herself in back time. Get more information about the Perfect Marriage Revenge Kdrama cast real name, age, and pictures.
Drama Details
Genres: Romance, Fantasy
Country: South Korea
Director: Not Known
Language: Korean
Duration: 1 hr 10 mints
Total Episodes: 16
Release Date
The Korean drama Perfect Marriage Revenge was released on 28th October 2023.
Perfect Marriage Revenge Kdrama Cast
Sung Hoon as Seo Do Guk
Famous Korean actor Sung Hoon performed the lead role of Seo Do Guk. His upcoming dramas are "Death's Game" and "Heart is Beating". His previous hit drama was "Star With a Secret". He is 40 years old.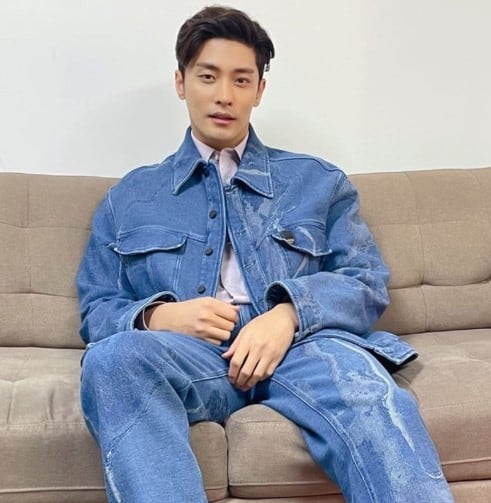 Jung Yoo Min as Han Yi Joo
Actress Jung Yoo Min played the character of Han Yi Joo. She is known for performing in the dramas "Celebrity" and "Red Shoes". She is 32 years old.
Read MORE: Complete Biodata of Actress JUNG YOO MIN
Jin Ji Hee as Han Yoo Ra
Jin Ji Hee's character's name is Han Yoo Ra, she is the younger sister of the lead character Han Yi Joo. She was also part of the famous drams "Penthouse" and "Fight For My Way". Her age is 24 years old.
Lee Min Young as Lee Jung Hye
Lee Min Young is known for her attractive looks and incredible acting skills. She played the role of Lee Jung Hye in this Kdrama. She is 47 years old. Her recent dramas are "The Law Cafe" and "Doctor Prisoner".
Kang Shin Hyo as Seo Jung Wook
Kang Shin Hyo played the character of Seo Jung Wook. He is 34 years old. He started his acting career in 2012 and performed the supporting roles in many famous dramas. Kang Shin Hyo was part of the famous drama "While You Were Sleeping".
Supporting Cast
Jeon Noh Min as Han Jin Woong
Oh Seung Yun as Yoo Se Hyeok
Kim EUng Soo as Seo Young Kyun
Oh Ha Nee as Seo Do Na
Lee Myung Hoon as Byun Jae Ho
Lee Won Hee as Kim Seon Kwon
Jin Hye Kyung as Jamie
Lee Da Hae as Ahn Su Jin
Byun Jun Seo as Kim Jae Won
Song Su Yi as Yoo Se Hee