Nijaat Drama Cast, Timing & Story – 2023 Pakistani Drama
Nijaat is a 2023 Pakistani drama series aired on Hum TV. Junaid, Hajra, and Hina are part of the main cast of the drama serial Nijaat. It is the story of a love triangle and the struggles of life. Let's have a look at the drama serial Nijaat cast, story, timing, and other details.
Drama Details
Genres: Drama, Romance
Country: Pakistan
Director: Amin Iqbal
Producer: Momina Duraid Production
Channel: Hum TV
Language: Urdu
Duration: 40 Minutes
Total Episodes: Not Available
Release Date
The first episode of the drama serial Nijaat was released on 6 September 2023.
Nijaat Day & Timings
Watch the new Episode of the serial Nijaat every Wednesday at 8:00 PM.
Where to Watch Nijaat
You can watch the drama Nijaat on the Hum TV channel and YouTube Channel.
Nijaat Pakistani Drama Cast
Hajra Yamin (Minahil)
Junaid Khan (Shahzain)
Hina Altaf (Faryal)
Kamran Jeelani
Noor Ul Hassan (Amanat)
Javed Sheikh (Shahzain's Father)
Mizna Waqas
Noman Habib (Zohaib)
Amin Iqbal
Writer Name
Hina Huma Nafees is the writer of the drama serial Nijaat.
Nijaat Drama Story
The story of the drama serial Nijaat revolves around the story of a rich and stubborn boy. He marries the girl he likes but does not take her and his life seriously. Then he faces the consequence of being so careless. He is left all alone in life but the girl he annoyed the most helps him and becomes his support.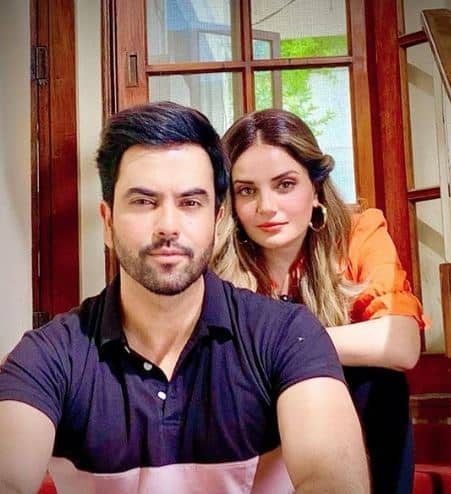 Read More: Actress Hina Altaf Complete Biodata
Junaid Khan has performed as the lead character in the drama. Hina Altaf and Hajra Yamin have appeared opposite Junaid in the drama Nijaat. Junaid has played a quite unique role in this drama. This drama is and amazing fusion of emotional twists.
FAQs About Nijaat
Who performed the lead role in the drama Nijaat?
Hajra Yameen and Junaid Khan performed the lead roles.
What is the timing of the drama Nijaat?
You can watch it every Wednesday at 8:00 pm.