Mrs & Mr Shameem Cast, Story, Teasers, Actors, Release Date
Mrs and Mr Shameem is a web series aired on Zee5 in 2022. Mrs & Mr Sahmeem lead cast consists of famous Pakistani actors Saba Qamar and Noman Ijaz, they will appear with different characters in this series. Noman Ijaz acting is outstanding, once again he won the heart of viewers with his interesting role. Let's have a look at Mrs and Mr Shameem full cast, story, release date, writer, and trailer details.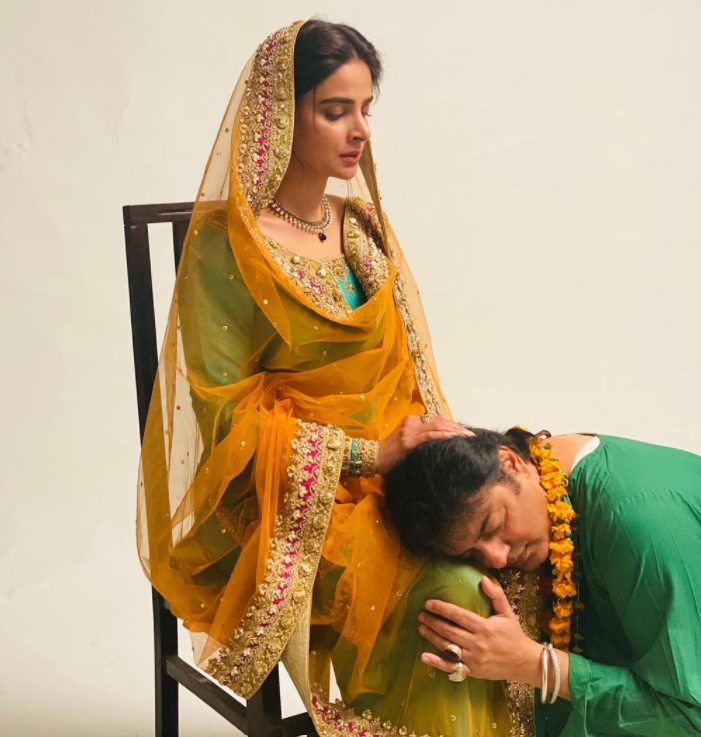 Mrs & Mr Shameem Cast
Saba Qamar as Umaina
Naumaan Ijaz as Shameem
Agha Mustafa Hassan as Bilal
Fazia Gullanbi as Ruksana
Amna Malik as Wajeha
Gul e Rana as Bay Ji
Writer: Saji Gul
Director: Kashif Nisar
Producer: Kashif Nisar & Misbah Shafique
Release Date: 11th March 2022
Total Episodes: 20
Read MORE: Top 10 Dramas of Actress SAJAL ALI
Mrs & Mr Shameem Story
Saba Qamar is performing the lead role of "Umaima" aka Ummi. Umaima is a young and beautiful girl, who got married to Shameem when she is betrayed by his boyfriend. Shameem helps Umaima to fight the all problems in her life. The story is full of suspense, emotions, and entertainment. The story revolves around the journey of a couple from friendship to love. This web series is giving a message to society to respect women and treat them with love and care in any situation.
Teaser