Is Minal Khan in a Relationship with Ahsan Mohsin Ikram?
Stunning Pakistani actress Minal Khan is being spotted with Actor Ahsan Mohsin Ikram. Rumors about their dating are in the air for the past few months. Picture of Minal Khan and Ahsan Mohsin Ikram standing very close to each other like a couple went viral on social media. They have been seen together on many other occasions. Some recent hints indicate that Minal Khan and Ahsan Mohsin Ikram are in a relationship.
On Minal Khan's birthday, Ahsan Mohsin Ikram wishes her saying Happy Birthday My favorite. Minal Khan also thanks Ahsan Mohsin on her birthday and said he's very special to her and thanks for making her special. Ahsan Mohsin Ikram also shared pics with Minal Khan and those pictures clearly indicate that they are in a relationship.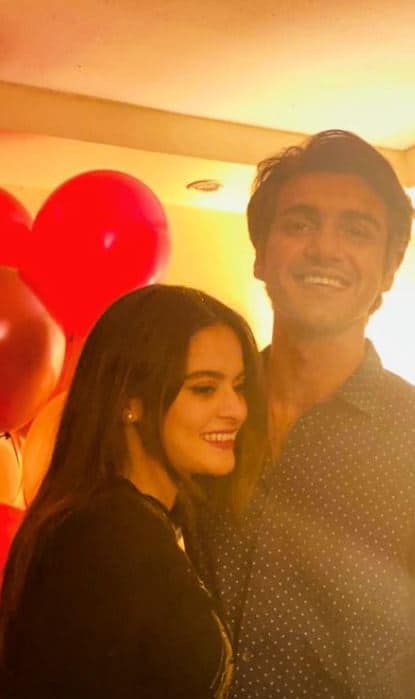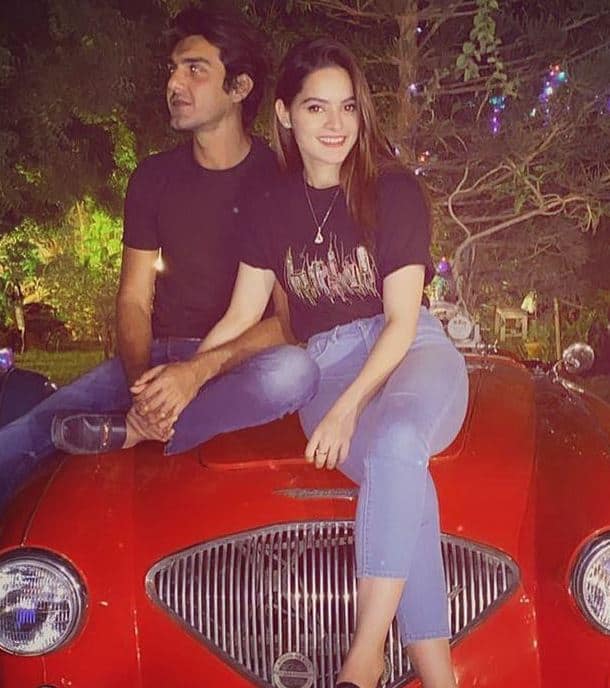 Minal Khan was engaged to Manzoor Hussain who was not from the showbiz industry. Minal Khan posed like a couple with Manzoor at Aiman Khan's wedding and her fans just loved their couple. But for the past few months, they have not been spotted together. It seems like Minal Khan and Manzoor Hussain broke up.
Read More: Ahsan Mohsin Ikram Biography – Family – Dramas – Pictures
Minal Khan worked with Ahsan Mohsin Ikram in the drama serial Parchayee in the lead role. Parchayee is Minal and Ahsan Mohsin's only drama together. Ahsan Mohsin Ikram has not appeared in more dramas after Parchayee. But a few months back, rumors about Minal Khan and Ahsan Mohsin Ikram relationship were in the air. Minal Khan has not announced anything officially yet. But Ahsan is always with Minal on all special occasions.
Ahsan Mohsin Ikram is the son of a businessman. His father runs a business of cars, especially antique cars. Minal Khan is often spotted with Ahsan Mohsin Ikram with his antique cars. Ahsan Mohsin has not worked much in the showbiz industry but due to his relationship with Minal Khan, he is in news these days.