Minal Khan Celebrated 22nd Birthday with Ahsan Mohsin Ikram
Gorgeous and stunning drama Jalan and Nand actress Minal Khan have recently turned 22. She celebrated her birthday with her close friends. Minal Khan celebrated her birthday with Ahsan Mohsin Ikram, Kinza Hashmi, Saboor Aly, and few other friends. The gorgeous actress shared pics from a beautiful birthday celebration. Here is a glimpse of Minal Khan's birthday celebration with Ahsan Mohsin Ikram.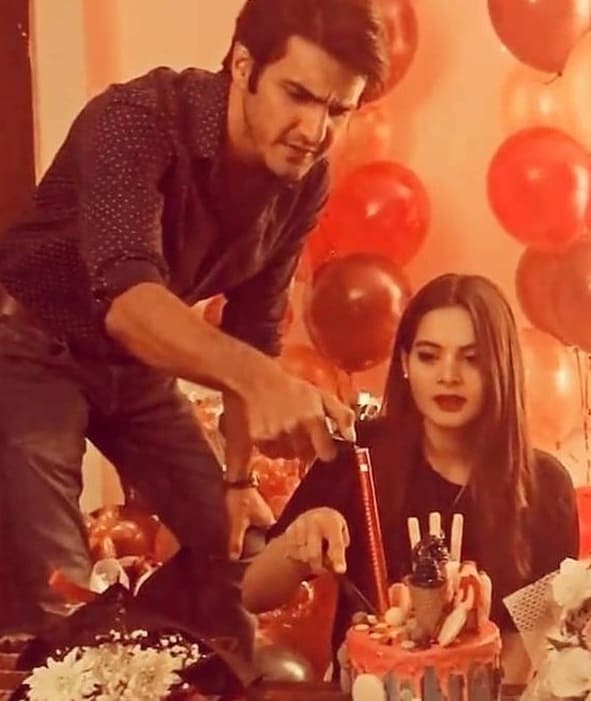 Minal Khan celebrated her birthday every year with her sister Aiman Khan but this year Aiman Khan is on vacation with her husband. Minal Khan shared pics of the birthday cake with the caption 'Miss You Aiman'. So, this year Minal Khan has turned 22 and she celebrated her birthday with her rumored boyfriend, Ahsan Mohsin Ikram, and other friends.
Minal Khan is often spotted with Ahsan Mohsin Ikram in pictures and their frank and close poses raised many questions about their relationship. One after another, many pics of Minal Khan and Ahsan Mohsin Ikram together, went viral on social media. Although Minal and Mohsin have never announced anything officially, it seems that they are in a relationship.
Read More: Ahsan Mohsin Ikram Biography – Family – Dramas – Pictures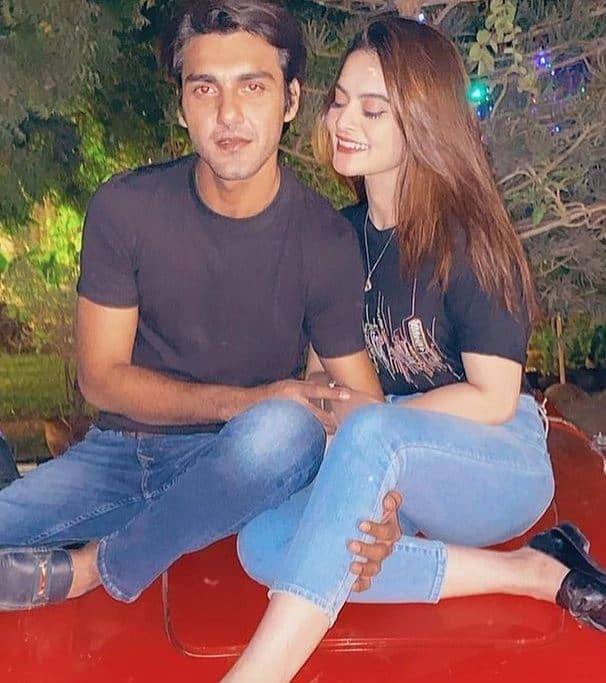 Minal Khan's fans just love her and shared a lot of best wishes for her on her birthday. Minal Khan is quite popular these days due to her two controversial dramas, Jalan and Nand. She has performed quite different roles in both and her fans just love her acting skills.