Maa Nahi Saas Hoon Main Drama Cast, Story – Geo Serial
Maa Nahin Saas Hoon Main is a 2023 Pakistani drama aired on Geo TV. In 2023, Geo TV is producing many exciting dramas for their valuable audiences. Maa Nahi Saas Hoon Main is a new entertaining long drama aired with a unique story and talented actors. Let's have a look at the Maa Nahi Saas Hoon Main Geo drama cast name, story and other details.
Genres: Family, Romance
Country: Pakistan
Channel: Geo TV
Director: Saleem Ghanchi
Producer: Abdullah Kadwani
Language: Urdu
Duration: 45 mints
Total Episodes: TBA
Release Date
The first episode of the drama was released on 3rd November 2023.
Timing & Day
You can watch the drama Maa Nahi Saas Hoon Main daily at 7:00 p.m. on Geo TV.
Maa Nahi Saas Hoon Main Drama Cast
Sumbul Iqbal – Urooj
Hammad Shoiab – Salman
Erum Akhtar – Mehreen
Bisma Babar – Shanzay
Mujataba Abbas – Nasir
Farhan Ali Agha – Idress
Ayesha Gul – Shaista
Rashid Farooqui – Shoaib
Azra Mohyeddin – Amma
Kamran Jeelani – Waqar
Ifran Motiwala – Nawaz
Sawan Rajput – Wasai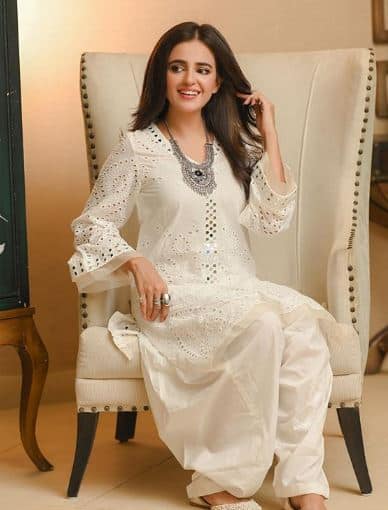 Read MORE: Amazing Facts About Actress SUMBUL IQBAL
Writer Name
The script of Maa Nahi Saas Hoon Main is written by Sajjad Haider Zaidi and Abu Rashid.
Maa Nahi Saas Hoon Main Story
The drama story revolves around a young girl Areej, who is the only daughter of her parents. She separates from her family due to a tragedy and meets her mother after many years. The drama story is full of emotions, romance, and entertainment. The lead roles are performed by Sumbal Iqbal and Hammad Shoaib.