Inspector Bulla Cast Name, Story, Song – Web Series
Inspector Bulla is a web series featuring famous YouTuber Rahim Pardesi in the lead cast. Web Series Inspector Bulla is the first-ever web series by YouTuber Rahim Pardesi along with YouTubers Ducky Bahi and Raza Samo. It is a fun-filled entertaining series. Let's have a look at the web series Inspector Bulla cast name, timing, Release Date, and other details.
Inspector Bulla Web Series Cast Name
Here is the full cast name of the web series Inspector Bulla:
Rahim Pardesi as Bulla
Washma Fatima as Maham
Arshia Razi Khan as Areeba
Tooba Ansari as Hina
Raza Samo as Aijaz
Shahveer Jafry
Duky Bahi as Bilal
Semi Raheel as Samina
Ali Ahmed Khan as Jimmy
Sohail Sameer as kuki
Usman Zia as Tahir
Malik Aammar as Ehtisham
Ramis Shah as Sohail
Khalifa Shoaib Saqib as Jamshed
Danish Nadeem as Danish
Saleem Miraj as Shah
Rana Hamza
Ali Ashar
Neyyar Ejaz
Omer Cheema as SHO
Ali Agha

Where to Watch Inspector Bulla Web Series
You can watch the web series Inspector Bulla on the official YouTube channel of YouTuber Rahim Pardesi.
Director
Web Series Inspector Bulla is directed by Irfan Waqar.
Producer
Moeez Khan and Rahim Pardesi are producers of the web series Inspector Bulla.
Inspector Bulla Story
The story of the web series Inspector Bulla revolves around Bulla (Rahim Pardesi). Bulla is a careless boy who wants to go to the UK for a brighter future. But due to the sudden death of his father he has to join the Police Force to earn bread and butter for his family.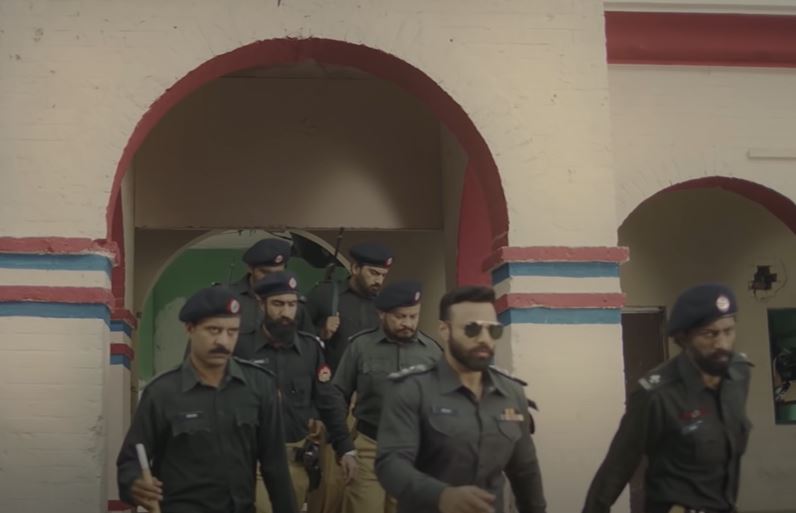 Read More: YouTuber Rahim Pardeesi Pictures with his Two Wives
Bulla becomes famous in the Police department in a very short period of time due to his unique style. It is very entertaining with interesting twists. Rahim's fans are very excited to see him as Inspector Bulla.
Inspector Bulla Song