Hum Kahan Ke Sachay Thay Novel Summary – Drama Story, Ending
Hum Kahan Ke Sachay Thay is a famous Urdu Novel. A drama serial based on this novel featuring Mahira Khan, Kubra Khan, and Usman Mukhtar has been aired on Hum TV. Fans are excited about this drama due to its brilliant cast and novel-based story. Let's have a look at Novel Hum Kahan Ke Sachay Thay summary to get an overview of the drama story.
Writer
Umeera Ahmed has written the novel Hum Kahan Ke Sachay Thay in 2012. It is among the famous novels written by Umera Ahmed.
Hum Kahan Ke Sachay Thay Novel Summary – Drama Story
In the Novel Hum Kahan Ke Sachay Thay, Umera Ahmed has narrated beautifully about the impact of parents' attitudes on their kids' personalities. How being judgemental just based on the knowledge you have could force you to repent your whole life. Let's dig in to read the summary of the Novel Hum Kahan Ke Sachay Thay.
Hum Kahan Kay Sachay Thay is the story of three cousins Mehreen, Mashal, and Aswad. In the drama Mahira Khan has played the role of Mehreen, Kubra Khan as Mashal and Usman Mukhtar has played the character of Aswad.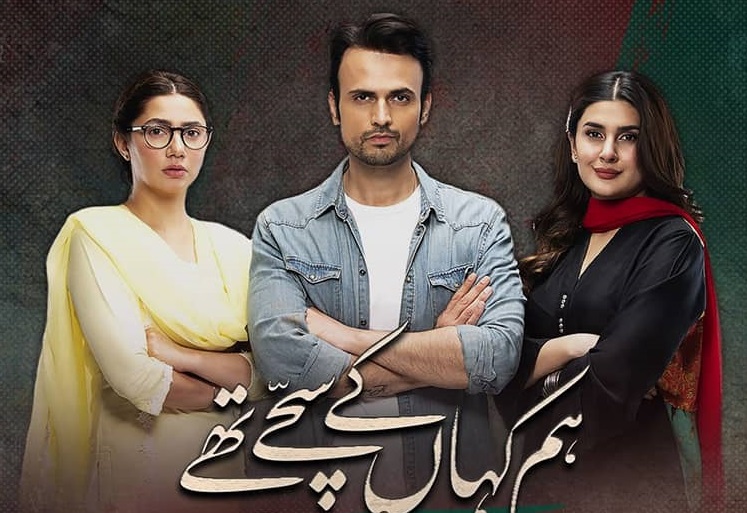 Mashal is a beautiful girl who is the only daughter of her parents and they fulfill her all desires. Mehreen is a presentable girl with a disturbing background. She lives with Mashal in her house because her father died when she was young and her mother married again and left her with her grandmother. Mehreen is very good at studies and co-curricular activities. Mashal and Mehreen study at the same University but Mashal does not like Mehreen at all.
Aswad, a handsome, rich boy who is Mehreen and Mashal's cousin. Mehreen and Aswad were very good friends in childhood. But when they grow up, Mashal is in Aswad's love from head to toe. She does everything to get his attention. Aswad also gets interested in Mashal.
Mashal always blames Mehreen and ruins her images in front of Aswad. Aswad and Mehreen's life changes completely when Mashal commits suicide in jealousy and anger. Aswad blames Mehreen for Mashal's death. He tortures her to take Mashal's revenge. Even he marries Mehreen to make her life miserable.
Hum Kahan Kay Sachay Thay Novel Ending
Aswad's attitude turns Mehreen's happy life into depressed. Mehreen is in deep depression when Aswad comes to know that Mashal was lying all the time to him. Mehreen is not the way Mashal portrayed and Mashal took her life out of jealousy. But it's too late for him to realize, Mehreen has already lost her senses and there is nothing to be happy about in her life. Aswad repents but it's too late now.
Read More: Drama Hum Kahan Kay Sachay Thay OST Lyrics
So, this was the summary of the story of novel Hum Kahan Kay Sachay Thay. The story of this novel is just like an emotional rollercoaster. But there is a very important message in this story. We should never be too judgemental and take decisions based on just our own perceptions anything. Sometimes, what we see or what is shown to us is totally contrary to reality.