Hidden Love Chinese Drama Cast Name & Pics
Hidden Love Chinese drama is a 2023 romantic serial aired in June. Chinese drama Hidden Love main cast names consists of Zhao Lu Si, Chen Zhe Yaun, and Victor Ma. There are total 25 episodes, viewers can watch Hidden Love in English and Hindi on YouTube, Netflix, and Amazon Prime.
Zhao Lu Si performed the lead role of Sang Zhi. Her other famous drama was "I Hear You". Get more information about the Hidden Love Chinese 2023 series actors' real name, age, pics, story, release date, and the total number of Episodes.
Drama Details
Genres: Romance, Comedy
Country: China
Language: Chinese
Writer: Chen Fei Xian
Director: Lee Ching Jung
Total Episodes: 25
Hidden Love Chinese Drama Cast
Zhao Lusi as Sang Zhi-Lead Role – 24 years
Chen Zheyuan as Duan Jia Xu-Lead Role – 26 years
Zhang Xi Wei as Young Sang Zhi
Victor Ma as Sang Yan
Zeng Li as Li Ping
Qiu Xin Zhi as Sang Rong
Guan Zi Jing as Li Xun
Zhang Hao Lun as Chen Jun Wen
Wang Yang as Jiang Si Yun
Smile Wei as Ning Wei
Zhang Jiong Min as Fu Zheng Chu
Qi Tian Qing as Yu Xin
Xu Shi Xin as Jiang Ying
Qi Tian Qing as Yu Xin
Lu Dong Xu as Jiang Ming
Wang Yi Lan as Wang Rui Lan
Xu Shi Yue as Shi Xiao Yu
Hu Yu Xuan as Qian Fei
Song Pei Ze as Chen Qiang
Gu Shu Qi as Yin Zhen Ru
Ji Hao as Jia Yang
Wang Wei Hua as Duan Zhi Cheng
Guo Zi Xin as Zhang Hui
Li Jia Wei as Xu Ruo Shu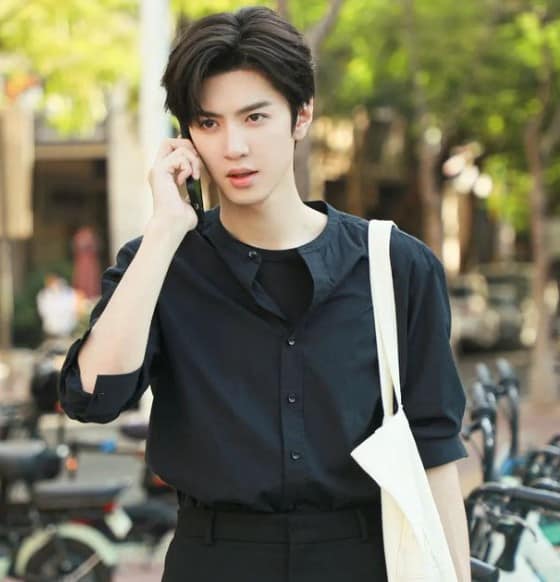 Where to Watch Hidden Love in English & Hindi
You can watch Chinses drama Hidden Love on:
Netflix
Amazon Prime
YouTube
Youku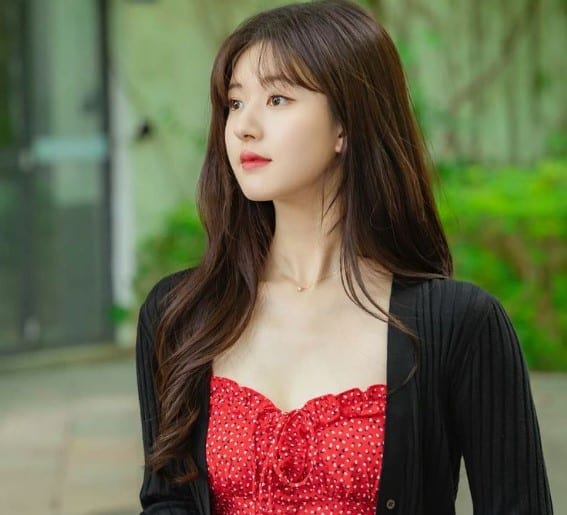 Read More: Interesting Details about Chinese Actress Zhao Lusi
Release Date
The release date of Hidden Love is from 20th June 2023 to 11th July 2023.
Day & Timings
Watch Daily at 3:00 pm. The duration of this serial is 45 minutes.
Read MORE: Complete Biodata of Chinese Actor Chen Zheyuan
Hidden Love Story
The dramatic story of Hidden Love revolves around the life of a young girl named Sang Zhi. She falls in love with the friend (Duan Jia Xu) of his brother. She meet Duan Jia Xu when she was young and had a crush on him. Duan Jia Xu is five years older than her. He went away to another city due to some reason and they lost contact.
After some years, Sang Zhi went to the city of Duan Jia Xu for completing her Graduation from University. They meet there and fall in love after some time. The story is full of romance and suspense.
Hidden Love FAQs
Does Hidden Love have a happy ending?
Hidden Love has a happy ending, reuniting Sang Zhi and Duan Jia Xu.
Where can I watch Hidden Love other than Netflix?
Amazon Prime & Youku.
Hidden Love Chinese Drama lead actor Name?
Chen Zheyuan is the lead actor in the 2023 drama Hidden Love.
Which was the first drama of Chen Zheyuan?
His first drama was "All About Secrets" in 2017.