Haris Rauf Wife Name, Age, Family, Pictures, Profession
Haris Rauf is a famous Pakistani Cricketer. Here we have Haris Rauf wife name, age, family, profession, and pictures. A short video clip of Haris Rauf with Wife Muzna went viral on social media. Cricket fans are curious to know about their favorite Cricketer Haris Rauf wife. Haris Rauf and Muzna got Married on the 24 of December 2022. Their video went viral just a few days before their wedding ceremony.
Haris Rauf Wife Name
Haris Rauf's wife name is Muzna Masood Malik.
Age & Height
Cricketer Haris Rauf's wife Muzna is 25 years old. Her height is 5 feet 5 inches.
Haris Rauf Wife Family
Haris Rauf's wife Muzna lives in Islamabad with her family. She belongs to a well-settled and noble family. Muzna's elder sister'a name is Hadia Masood Malik.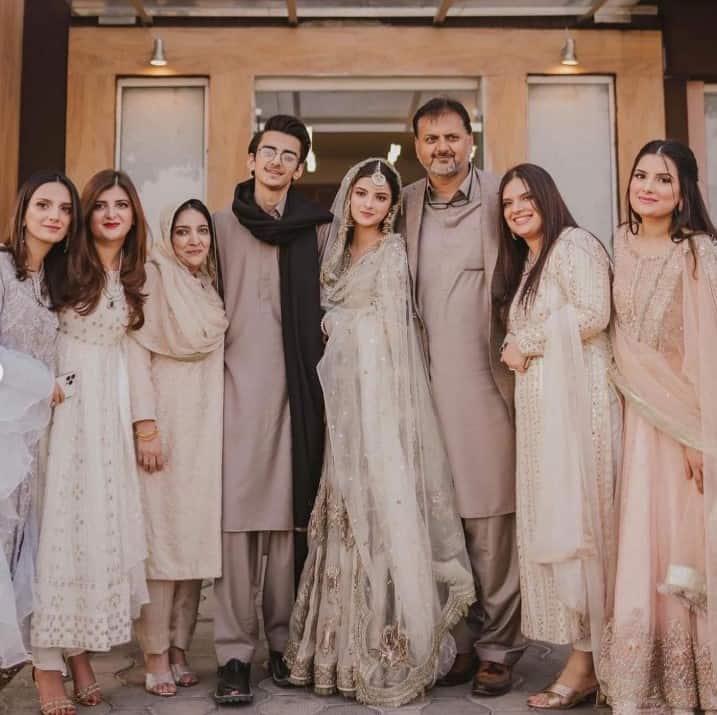 Read More: Cricketer Haris Rauf Biography & Family
Profession
Muzna Masood Malik is a fashion model by profession. She has done shoots for many bridal wear and party wear clothing brands. She also shares short video clips from the set of her shoots on TikTok. Muzna and her elder sister Hadia both do modeling.
Haris Rauf Wife Social Media Handle
Instagram: muznamasoodmalik
Hairs Rauf Wife Pictures
Here are some beautiful pictures of Haris Rauf wife Muzna Masood Malik: