Fatima Effendi Eid Pics with her Family
On Eid, all celebrities share their beautiful Eid Pictures with their fans. Like all other famous Pakistani Celebrities, Celebrity Couple Fatima Effendi and Kanwar Arsalan shared their Eid-al-Adha Pictures with their cute sons. In Eid Day 1 and Day 2 pictures Fatima Effendi is looking beautiful in traditional Eid dresses. Fatima Effendi and Kanwar Arsalan are known for their strong family bond. People always like their family pictures from special events of their life. Fatima Effendi Eid Pics with her husband and sons are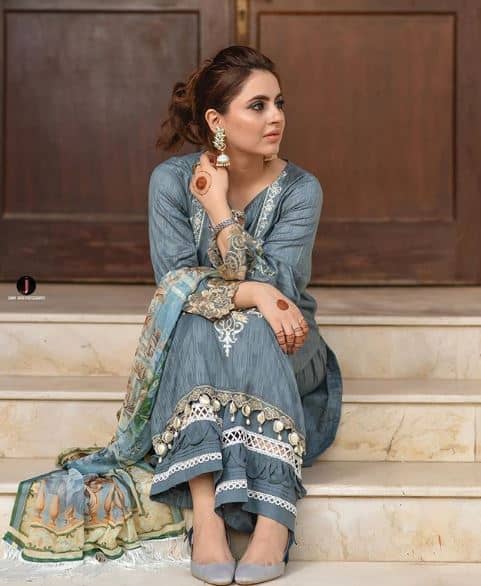 Here, we have shared Fatima Effendi Eid pics with stunning looks. On the first day of Eid actress wore the peach color outfit and on Day 2 she wore a grey dress with amazing makeup and hairstyle. Fatima Effendi Sons wore blue shalwar kameez on the first day of Eid and looking cute in their Eid Photoshoot.
See More:
Sarah Khan aka Miral and Dr. Haris Wedding Pics from Drama Sabaat
Fatima Effendi got more popularity from her recent super hit drama "Munafiq". Her acting was amazing in this serial. Fatima got married to actor Kanwar Arslan in 2012. The couple has 2 cute sons named Almir and Mahbir. Actress love to share amazing pictures of her sons with fans at her social media account. She started her acting career in 2009 and took some break after marriage to spend time with her family.