EverGreen Hero Humayun Saeed SUCCESS Secrets
Humayun Saeed is a well-known Pakistani actor and Producer. He is blessed with extraordinary acting skills and still performs the lead roles in Pakistani Movies and Dramas. His recent movie Drama "London Nahi Jaunga" proves that Humayun Saeed is still the most appreciated actor in the Showbiz industry. Today we'll tell you about some Humayun Saeed success secrets that anyone can observe from his successful showbiz journey.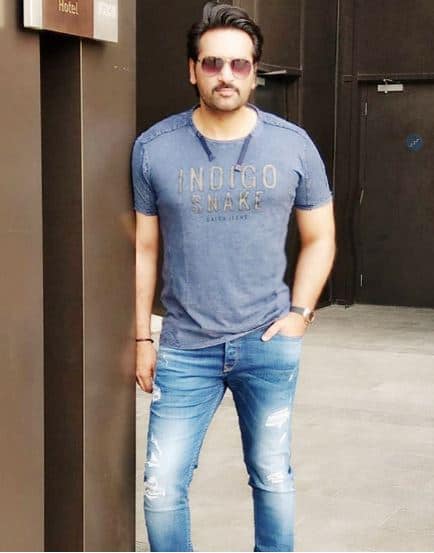 He shows his skills in production as well and starts Six Sigma Plus, a Pakistani Movies and dramas production company about 10 years ago. Humayun Saeed is considered the best actor for performing a romantic role with different actresses like Sadia Imam, Ayesha khan, Mah-Noor Baloch, and young actresses like Ayeza khan and Kubra khan. The secret behind his success is that he can easily covert his personality according to the demand of the character.
Many people criticized him for performing the lead roles in that age in dramas and movies. But his fans love to watch him as showing his acting skills by performing the role of hero with gorgeous actresses. Criticism is also necessary for getting success in life. According to Humayun Saeed, "in our society people only criticized to successful individuals" and he never minds critical statements.
Samina Humayun Saeed
Samina Humayun Saeed is the wife of Humayun Saeed and she is a famous producer by profession. She produces many Hit Pakistani dramas like Alif, Kaash Mein Teri Beti Na Hoti, Mann Mayal, and Sadqay Tumhare. According to his husband, she is the main reason behind his success in the Showbiz industry. She helps Humayun to manage his production house and acting career in parallel. She is actually the power of her husband and they both are very successful in their profession. Samina Humayun loves to travel to different beautiful countries with her family.
Top 5 Dramas of Humayun
1.Mere Pass Tum Ho
"Mere Pass Tum Ho" is an ongoing drama of Ayeza Khan and Humayun Saeed. He is performing a lead role in this drams as a Character Danish and reaches the highest rating in a short time. After watching this drama people fall in love with Humayun's acting and criticize the Ayeza khan and Adnan Siddiqui for their negative role. In a recent interview with Humayun Saeed, he explains the efforts behind the Success of "Mere Pass Tum Ho".
2.Bin Roye
In "Bin Roye" Drama serial Mahira khan, Armeena Khan, and Humayun Saeed perform the lead roles. People admire an on-screen couple Humayun Saeed and Mahira khan. The story and acting are amazing in this drama, definitely, you will want to watch this drama. Pakistani Dramas always give Best Drama OST. The Ost of Bin Roye has very emotional and romantic lyrics.
3.DilLagi
The story of this drama is full of romance and thrill. Mehwish Hayat is the lead actress in this drama. Humayun shows her acting skills in a different style and his fans appreciate him a lot. Dillagi is a successful project of his own production house.
Read More: Imran Ashraf Latest Pics with his Wife & Son
4.Kafir
In "kafir" Humayun played a negative role and surprised his fans with his different acting skills. He faces minimum criticism due to a negative character. After that drama, he never played the role of such character. The storyline of the drama is very interesting.
5.Mehndi
Most Famous Drama Serial of Humayun Saeed)"Mehndi" is an evergreen drama of Humayun Saeed. The lead actress in this drama is Ayesha khan and their couple becomes one of the most admiring on-screen couples of Pakistan Drama Industry. His character is amazing and you must watch this drama.
So, these were Humayun Saeed's success secrets and some successful drama series of Humayun Saeed. Hope you'd like our observation.