Engin Altan aka Ertugrul Exclusive Interview on Eid At PTV
Ertugrul Ghazi (Dirilis Ertugrul) lead star Engin Altan Duzyatan will appear in an exclusive interview on PTV on the first day of Eid. PTV announced that Drama Ertugrul Ghazi fans can watch the man behind their favorite character Ertugrul on PTV Home. Interview of Engin Altan Duzyatan aka Ertugurl will be aired on 1st August 7:30 PM on PTV Home. Engin Altan aka Ertugrul will talk about his personal life, view about drama, and some interesting stories from the shoot of Ertugrul Ghazi.
Fans are pretty excited to watch their favorite character from Drama Ertugrul Ghazi on screen. Ertugrul Ghazi is a recording-breaking drama with the most-watched drama on YouTube in just one month. In Pakistan, fans of drama serial Ertugrul Ghazi just loved the script, acting, and story of drama. As drama serial Ertugrul Ghazi is based on the real story of the pioneer of the Ottoman Empire father of Osman, Ertugrul, it has inspired many in Pakistani. This drama shows Islamic values and culture which is the major reason for its success.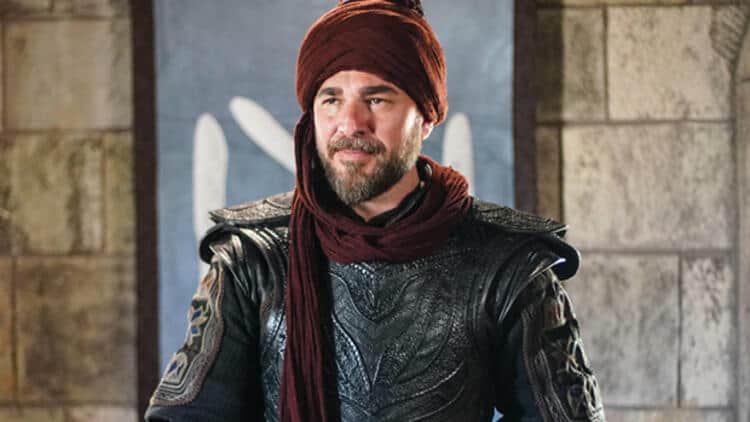 Read More: List of Funny Turkish Dramas in Urdu
Pakistani viewer not only loved the drama but also loved all characters of the drama. The lead actress of drama Ertugrul Ghazi (Dirlis Ertugrul), Esra Bilgic also received a lot of love from her Pakistani fans. She also received offered from many Pakistani brands and she accepted a few offers as well. Some Pakistani actors like Yasir Hussain did not appreciate the fame of Turkish actors in Pakistan and criticized the government for promoting foreign content. But Audience just loved the drama Ertugrul Ghazi and its whole cast regardless of criticism of Pakistani celebrities. Now Engin Altan aka Ertugrul interview for Pakistani viewer will be aired on Eid in Urdu only on PTV Home.
Read More:
Esra Bilgic aka Halima Sultan from Dirilis Ertugrul Biography – Age – Family – Education – Dramas
Esra Bilgic aka Halima Sultan collaborated with Q Mobile Pakistani and also hinted at becoming the brand ambassador for Pakistani Super League Team Peshawar Zalmi. Drama Ertugrul Ghazi actors replied to the Pakistani audience with equal Love. Before Ertugrul Ghazi (Dirilis Ertugrul) many Pakistani dramas were aired in many but no drama received the amount of love and appreciation Ertugrul Ghazi did.