Charming Pics of Naimal Khawar with her Son Mustafa
Hamza Ali Abbasi and Naimal Khawar Khan are one of the most loved celebrity couples. They are blessed with a very cute son, Mustafa. Naimal Khawar Khan shared some adorable pics with her son Mustafa Abbasi. Their pictures were the cutest thing on the internet and fans just love the beautiful mother and daughter pics. Here we have shared some latest cute pics of Naimal Khawar Khan with her son.
Naimal Khawar Khan and Hamza Ali Abbasi are in the United States for the past few months. Their son Mustafa was also born there. They are not in Pakistan but their Pakistani fans just love them a lot. When Hamza shared the news of the birth of his son, fans congratulated them and wished them the best of luck for the happy future of their family. Hamza and Naimal Khawar Khan shared beautiful pics of with son with their family.
See More: Birthday pics of Javed Sheikh with his Family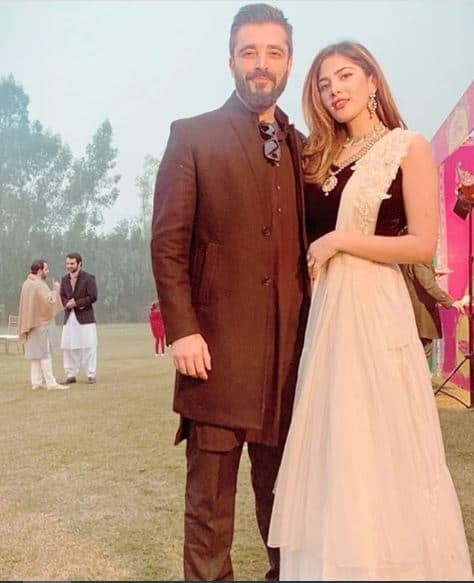 Hamza Ali Abbasi announced to leave showbiz after his wedding. But in his recent interview, he announced that he'll be back soon in showbiz and he's currently working on two projects. Fans are very excited to Hamza Ali Abbasi is in the showbiz industry again. Some fans are curious about the projects he's currently working on. Let's see what Hamza brings for his fans this time.