Birthday pics of Javed Sheikh with his Family
Javed Sheikh is a well-known actor, producer and director. He was born on 8th October 1954 in Rawalpindi. He got married to Zinat Mangi. He has one daughter Momal Sheikh and one son Shehzad Sheikh. Both are known for their outstanding acting skills in Dramas. Javed Sheikh Family arranged a party on his birthday on 8th October. Javed Sheikh family pics on his birthday are beautiful.
Shehzad Sheikh and Momal Sheikh shared their pictures with their father on his Birthday party. Have a look at adorable pics of Javed Sheikh Family.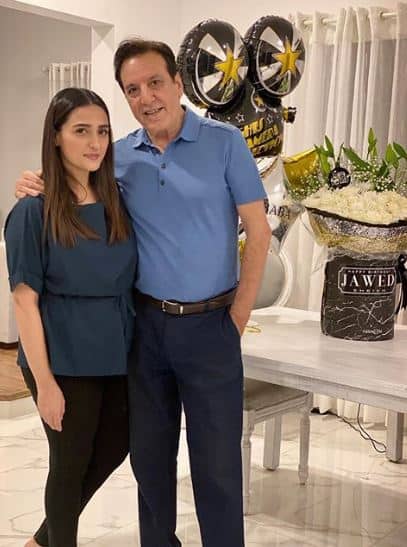 See More: Top Pakistani Actresses' transformation
Javed Sheikh started his showbiz career in the film industry as an actor in 1974. He appeared in many hit movies in both Lollywood and Bollywood. He is an amazing actor and can perform both positive and negative roles. He belongs to a talented and artistic family, his younger brother Saleem Sheikh is also a well-known actor in the Pakistan Showbiz industry. He is also working as a director and producer. His latest films as director and actor are "Khule Asman Ke Neche" and "Wajood". His latest drama is "Mohabbat Tuje Alvida" with Mansha Pasha and Sonya Hussain.