Atif Aslam Wife Sara Bharwana Biography – Age – Education – Son – Pics
Atif Aslam is a famous Pakistani singer. He is known for singing many hit songs. Atif Aslam's wife name is Sara Bharwana, she has a charming personality. Atif Aslam has a huge fan following and his fans want to know his wife Sara Bharwana's full biography and interesting facts about her. Read about Sara Bharwana's biography and complete details about the pretty lady.
Atif Aslam Wife Biography
Age
Sara Bharwana was born on 7th July 1984 in Lahore, Pakistan. Her height is 5 feet 8 inches.
Education
Sara Bharwan completed her graduation degree from Kinnaird College for Women University, Lahore, Pakistan. Before marriage she started her career as a Teacher.
Family
Sara Bharwana family belongs to Lahore. Her father is a retired police officer. She has one sister named Javeria Bharwana and one brother named Abbas Bharwana.
Husband
Sara Bharwana got married to Atif Aslam on 28th March 2013.
Son
Sara and Atif blessed with two baby boys named Ahad Atif and Allhamdulillah Atif.
Sara Bharwana and Atif Aslam Love Story
Sara and Atif attended the same school. After completing their schooling Sara took admitted to Kinnaird College for Women and Atif Aslam went to Government College Lahore. In an interview, Atif Aslam told, us that they were in a relationship for seven years before their marriage and he thinks his wife is a lucky charm for him. Sara and Atif always look amazing together and they are made for each other.
See More: Adorable Pictures of Haroon Shahid with Family
Social Media Handles
Sara Bharwana Instagram: sarah_bharwana
Sara Bharwana Pics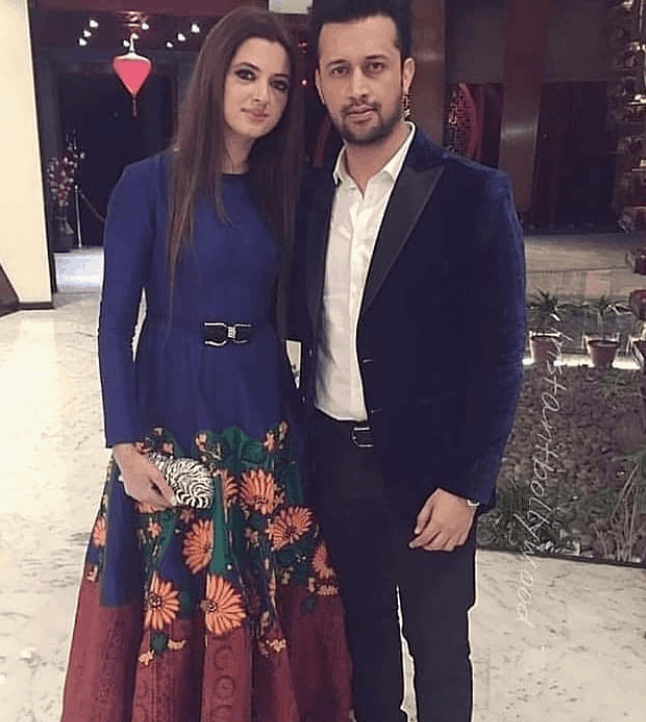 All Information provided in this article is intended for Information Purpose only. To Update or Add any Information, please contact us via Email.