Aik Nayi Zindagi Turkish Drama Cast Real Name and Story
Aik Nayi Zindagi is a 2022 Turkish Drama dubbed in the Urdu Language. It is an amazing Turkish drama with a unique story. The brilliant cast of the drama has made it more interesting. Here we have Urdu Dubbed the Turkish drama Aik Nayi Zindagi Cast real name, story, and details.
Aik Nayi Zindagi Turkish Drama Cast
Melisa Pamuk as Yasemin Karatan
Serkan Cayoglu as Adem Sahin
Nilperi Sahinkaya as Nevin Sahin
Tayanc Ayaydin as Taimor Karatan
Nisa Sofia as ece Sahin
Devrim Nas as Ozgur
Ipek Filiz as Gokje
Aziz Caner as Bekir
Ayse Tunaboylu as Nesibe
Furkan Kalabalik as Fatih Yilmaz
Seher Terzi as Melahat
Begum Akkaya as Fatima
Rami Narin as Furqan
Ovul Ozbay as Berna Soydan
| | |
| --- | --- |
| Writer | Serdar Soysal, Elif Usman, Deniz Buyukkirli |
| Director | Cem Ozuduru, Basak Soysal |
| Producer | Ojo Pictures |
Turkish Name
Turkish Name of Urdu Dubbed drama Aik Nayi Zindagi is Yeni Hayat.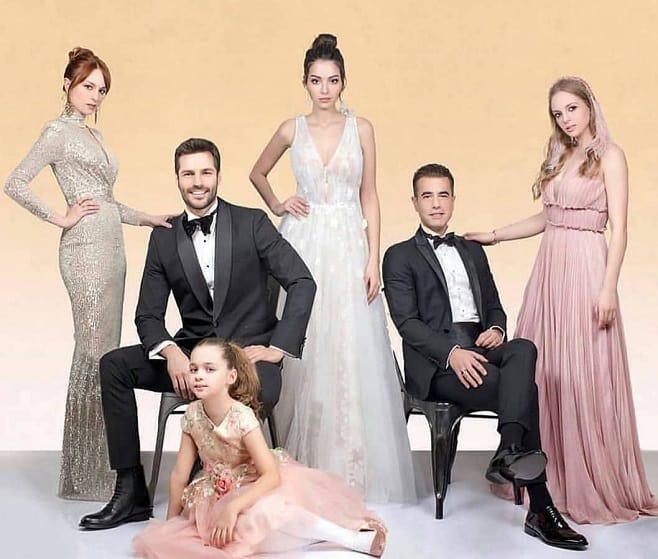 Read More: Turkish Drama Love Idhar Udhar Cast Name & Story
Aik Nayi Zindagi Turkish Drama Story
The story of the Turkish drama Aik Nayi Zindagi revolves around Adem. He used to be an Army officer but to some serious injury, he couldn't continue his service. He quits his job and spends time with his family. But he needs a job to earn money for his family. He gets a job as a personal security guard for the wife of a rich man with the help of his friend.
Yasemin is the second wife of a rich man and Adem works as her security guard. She is annoyed by Adem as he is with her all of the time. She makes plans to get rid of him but Adem fulfills his duty efficiently.
Yasemin uses his beauty to distract Adem from his duty. She wants to get rid of his husband and try to use Adem for this purpose. It is an interesting drama with many suspense and twist in the story.