Agha Ali and Hina Altaf Wedding Pics from Elegant Wedding Ceremony
Hina Altaf and Agha Ali got married on the Last Jumma of Ramadan 2020. Their wedding news was completely surprising for their fans and followers. A few months back, Hina and Agha were in news for being in a relationship but Agha denied all rumors and claimed to be just a good friend. Their surprise wedding news has made their fans excited once again. Hina Altaf and Agha Ali shared their wedding pics with fans one day after their nikkah. Here we have some beautiful wedding Pics of Agha Ali and Hina Altaf.
Hina Altaf and Agha Ali appeared in the lead role of drama serial Dil-e-Gumshuda. When their drama was broadcasted on TV, news about their affair was in the air. But there was no official announcement. Finally, after a long silence, they surprised everyone with the news of their Nikkah. Hina Altaf and Agha Ali got married in a simple wedding ceremony. Imran Ashraf and his wife attended the nikkah ceremony.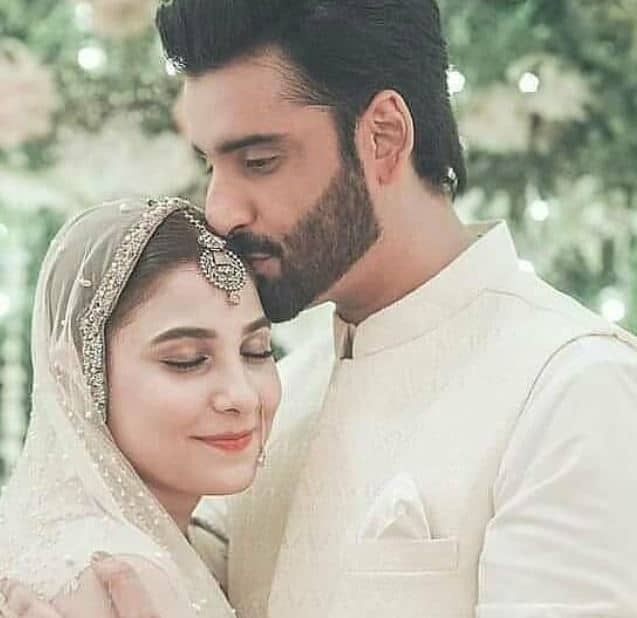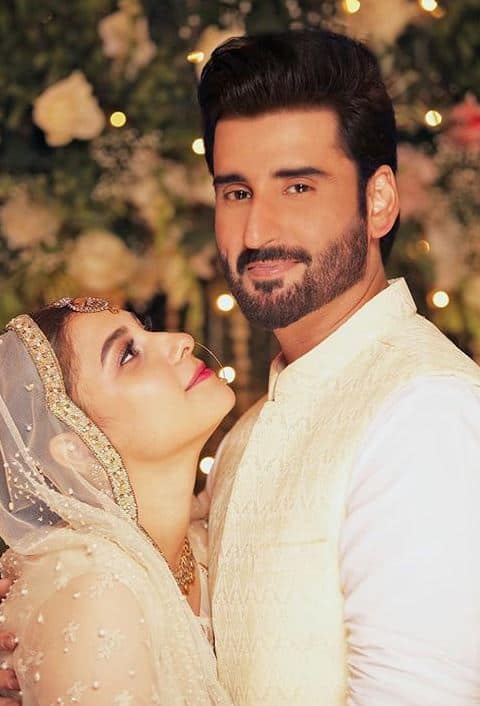 Read More: Hina Altaf and Agha Ali Shared their Beautiful Love Story
Hina Altaf and Agha Ali wedding pics are simply beautiful and depict how happy they are together. Hina Altaf wore an off-white Shrarah with elegant jewelry. Mayon ceremony of Hina Altaf took place one day before their wedding. Hina Altaf was looking extremely gorgeous in a mustard yellow simple Mayon dress. Many showbiz celebrities congratulated Hina Altaf and Agha Ali at their wedding.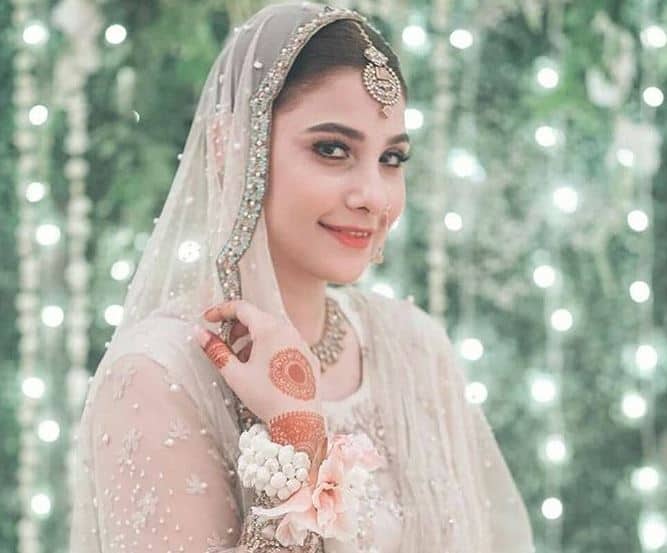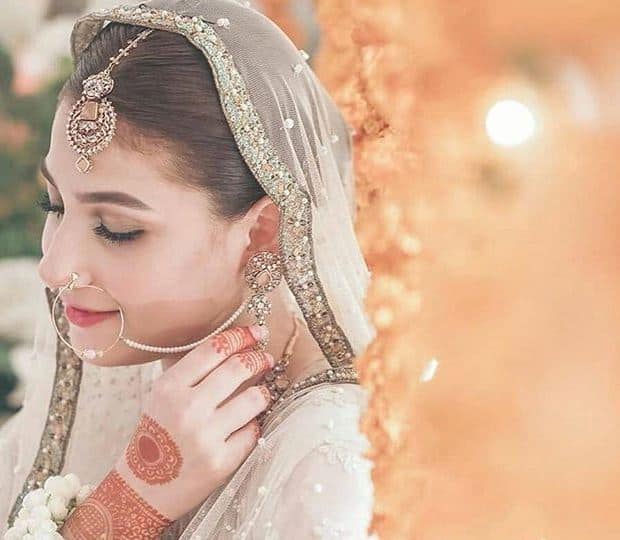 Read More: Esra Bilgic aka Halima Sultan from Dirilis Ertugrul Biography
Some fans were happy for Agha and Hina but some fans compared Hina with ex-fiancé of Agha Ali, Sarah Khan. Some fans criticized Agha for leaving Sarah Khan and then marrying Hina Altaf. Whatever people say, Hina and Agha are happily married and don't care about haters and trollers at all. Some fans wished them a happy married and prosperous future together.