Hina Altaf and Agha Ali Shared their Beautiful Love Story
Hina Altaf and Agha Ali got married on 22nd May in a private Nikkah ceremony. Their fans are surprised but happy to see both together. Hina Altaf and Agha Ali relationship rumors were in the air but both denied this news and claimed that they are friends. Agha Ali and Hina Altaf shared beautiful Nikkah pics with an interesting note about their love story.
Agha Ali shared that he hosted a TV show with Hina Altaf a few years ago. At that time both did not like each other at all. Then they met after a few years and became friends. They gradually became good friends and then best friends. They did a drama serial together. During that drama serial, news about Hina Altaf and Agha Ali relationship was in the air. Both denied and then everyone considered them just good friends as they claimed.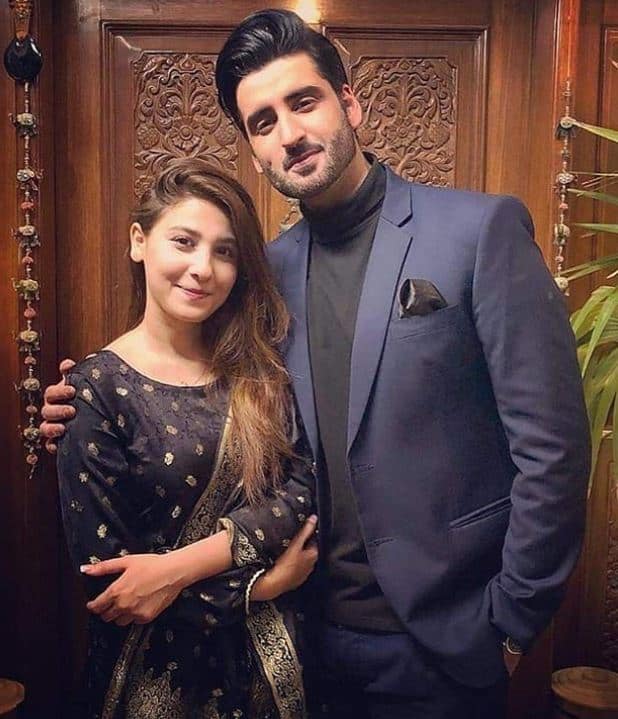 Read More: Hina Altaf and Agha Ali Nikkah Pics
Agha Ali told that in the last 11 months, they have done many crazy things together and fell in love. He also added that Hina is missing part of my life. He wants to happily spend his remaining life with Hina. Hina Altaf also shared her and Agha Ali love story on her Instagram account. Hina Altaf told that her first impression of Agha Ali was not good at all. But gradually they became friends and then fell in love.
Read More: Esra Bilgic aka Halima Sultan from Dirilis Ertugrul Biography
Agha Ali and Hina Altaf's wedding news is surprising for some and shocking as well. Both look lovely and happy together. Agha Ali was engaged to Sarah Khan and they were about to get married in a few months. But due to some personal reason, they broke up and none of them revealed the actual reason. Hina Altaf and Agha Ali affair news were in the air from the past few months but no official announcement from both. Now they have appeared together after their nikkah. Fans and all celebrity friends wished them the best of luck for their happy future together.