Aftab Iqbal Biography, Age, Daughter, Wife, Father, Show
Aftab Iqbal is a Pakistani TV show host and journalist. He is one of the famous Pakistani show hosts. He has worked with many famous news channels. Khabarnaak is among his famous TV shows. Aftab Iqbal is a supporter of the Poltical party PTI and always admired Imran Khan. Here we have show host Aftab Iqbal biography, age, first wife, second wife, daughter, and TV show details.
Aftab Iqbal Biography
Age
Aftab Iqbal was born on 19 September 1961 and he is 61 years old.
Education
Aftab Iqbal graudated from GC University Lahore. He has diploma in Mass Comunication from San Jose State University.
Family
Zafar Iqbal is the father of Aftab Iqbal. He is a famous Pakistani poet. He lives in Lahore with his family.
Aftab Iqbal Wife
Nasreen Aftab is the wife of anchor person Aftab Iqbal.
Aftab Iqbal Daughter
Ayesha Noor is the eldest daughter of Aftab Iqbal and Nasreen Aftab. Aftab Iqbal is blessed with three daughters. She is a digital consultant and show host.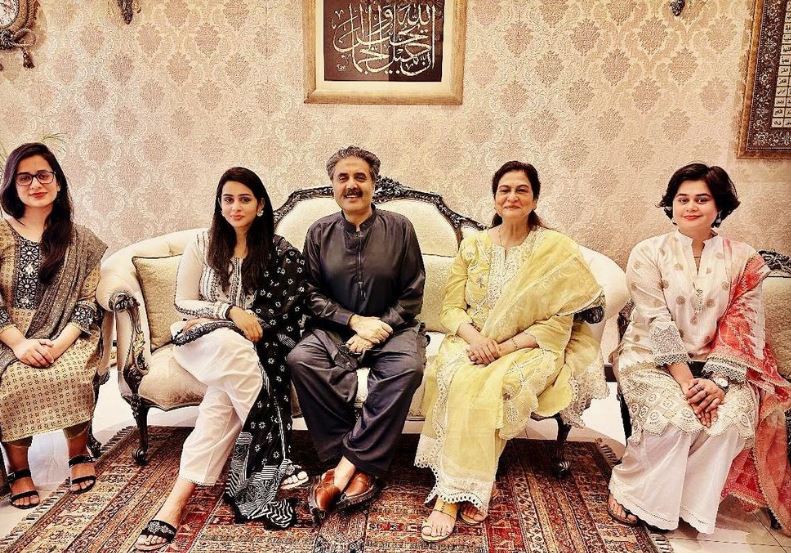 Read More: Murad Saeed Biography & Family Details
TV Shows
Aftab Iqbal started his career as a reporter. He has also written columns for the Nawa-i-Waqat. He has hosted TV shows on many channels.
Khabarnaak was his famous TV show host. He not only hosted the show but also wrote the show script. Currently, he is working with Gwai TV. He is also very active on his official YouTube channel.
Social Media Handle
Instagram: aftabiqbal.official
YouTube: AftabIqbalOfficial