Yu Shuxin Biography – Parents, Husband, Boyfriend, Drama List
Yu Shuxin aka Esther Yu is a famous young Chinese actress and singer. She started her career in 2016 and performed in many hit Chinese dramas and Movies. She was a member of the Chinese music group "The9". Her most popular dramas are "My Journey To You" and "Love Between Fairy and Devil". Get more data about actress Yu Shuxin biography, age, husband, parents, family background, boyfriend, and top drama list.
Yu Shuxin Biography
Age & Height
Yu Shuxin was born on 18 December 1995 in Shanghai. China. She is 27 years old, and her height is 5 feet 7 inches.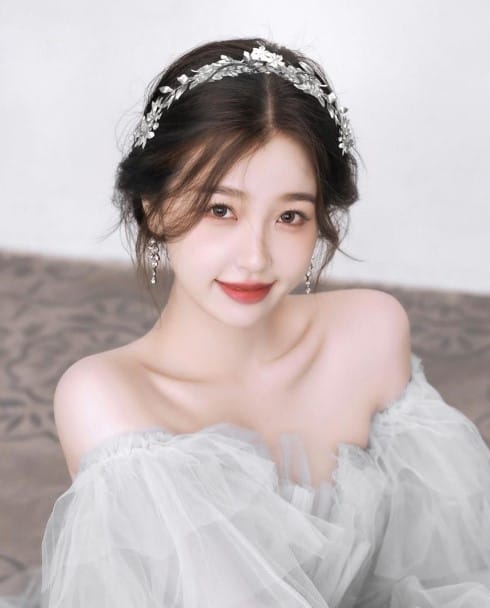 Parents & Family Background
Her family name is Yu and her parents are owners of multiple companies in China. Yu Shuxin's parents are shareholders of Xinyu Haoyu Industrial. Her father's name is Yu Pi Jir and her mother's name is Liu Jin Mei. She is the only child of her parents.
Education
Yu Shuxin studied at Lasalle College of the Arts, Singapore. Before starting her acting career she graduated in Fashion Media and Industries.
Yu Shuxin Husband / Boyfriend
She is single and never revealed information about her wedding plans and current boyfriend's name. She has a huge fan following on social media and her fans are always very excited to know about her relationship status.
Yu Shuxin Drama List
The top drama list of actress Yu Shuxin:
My Journey To You – 2023
Chinese Paladin Season 6 – 2023
A Romance of the Little Forest – 2022
Love Between Fairy and Devil – 2022
Moonlight – 2021
A Love So Romantic – 2020
I've Fallen For You – 2020
Youth – 2018
Social Media Handles
Yu Shuxin Actress Instagram: estheeerrrrr
All Information provided in this article is intended for Information Purpose only. To Update or Add any Information, please contact us via Email.