Who Plays Kelly Fisher in The Crown Season 6? Actress Details
In The Crown Season 6, Kelly Fisher is the fiancé of Dodi Fayed. Series fans are curious to know about the character and actress who plays Kelly Fisher in The Crown Season 6. Here we have Kelly Fisher actress and character details.
Who Plays Kelly Fisher in The Crown Season 6?
Actress Real Name
British actress Erin Richards portrayed the character of Kelly Fisher in The Crown Season 6 cast. She appeared in season 5 of The Crown as Dodi's girlfriend.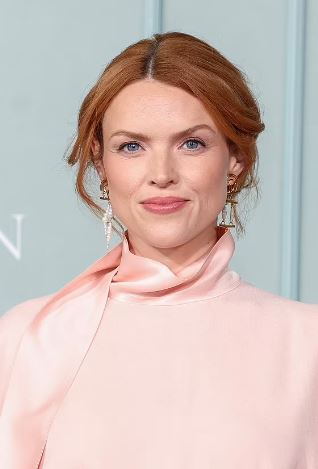 Actress Details
Erin Richard aka Kelly Fisher is Dodi Fayed's girlfriend in The Crown series who is a model. Dodi's father does not like her. He wanted Dodi to be with Princess Diana.
Read More: Who is The Crown's Princess Diana Actress Elizabeth Debicki's Boyfriend
Actress Erin Richard is from Wales and she is 39 years old. She has appeared in many British movies and TV Series. She is not only a good actress but also a brilliant writer and director.
Erin Richard has performed the role of Kelly Fisher brilliantly. She has played her character with perfection. The Brides is the recent series of the lead actress. She was also part of the recent movie Starve Acre. Breaking In and Gotham are among her most popular series.