Who is Kelly Fisher Model Ex-Fiance of Dodi Fayed?
In Series The Crown Season 6, Kelly Fisher is the Fiance of the Dodi Fayed. Series fans want to know who is Kelly Fisher in the real, rumored model Ex-Fiance of Dodi Fayed. Let's have a look at the details of the Kelly Fisher.
Who is the Kelly Fisher Model?
Kelly Fisher is a model who was born in the US. She started modeling at the age of 16. She visited different countries for her work.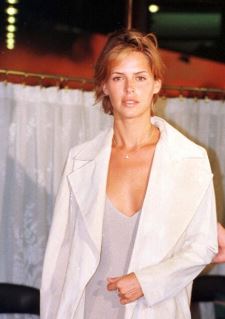 Was Kelly Fiance of Dodi Fayed in Real?
Kelly Fisher was the rumored Fiance of Dodi Dayed when he started dating Princess Diana. She met Dodi in Paris while she was there for modeling. They dated for more than eight months and then got engaged.
Read More: Who Played Young William in The Crown?
In the series, The Crown actress Erin Richards appeared as Kelly Fisher. She was part of episode 10 of The Crown Season 5 as well Season 6 of the series.
Kelly Fisher and Dodi Fayed were about to get married in a few weeks when Dodi met Diana. Due to the rumors of the romantic relationship between Dodi and Diana, Kelly and Dodi broke up. She even filed a lawsuit against Dodi.
All Information provided in this article is intended for Information Purpose only. To Update or Add any Information, please contact us via Email.